Recently a first grader fell on the playground and hurt his lip.When he returned from a visit to the nurse, he announced to his teacher, "Nurse Teresa put gasoline on my lip." His teacher said, "Don't you mean that she used Vaseline?" "No, no," he insisted, "it was gasoline!"
Children do not always interpret reality the same way that it is perceived by adults. This little boy knew the word gasoline, so he was sure that this was what the nurse was using.
When teachers are speaking to small children, they are always in danger of being misinterpreted.
What makes the difference in having a child "learn" some information and having that information be remembered?
According to Dr. Judy Cheatham of Reading Is Fundamental, remembering happens when the information is presented in narration; in other words, if the child can associate the knowledge with a story, he is more likely to remember it.
Dr.Cheatham uses the example in her own life of hearing about the number of casualties in the Battle of Franklin being so great that some men died standing up, the dead bodies stacked around them too tightly to permit them to fall. She said she would never forget learning about that historical fact.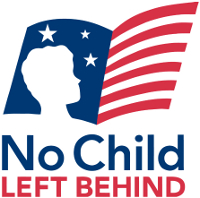 When No Child Left Behind took the stage in the public schools of the United States, emphasis on learning shifted to teaching each subject on its own. Language arts was taught separately from mathematics, social studies, science, etc. Children were drilled on facts necessary to pass the TCAP tests in Tennessee. Results are evident now that this does not produce scholars who think with connections necessary to provide high creativity and association between areas of learning.
Looming on the horizon are the new Common Core standards. These are standards now being coordinated through nearly all of the 50 states. The emphasis will be on broader projects that incorporate elements from more than one subject. For instance, students will individually or in groups write research papers on mathematical concepts, scientific projects and/or historical situations.
These projects will be geared to help children "learn across the curriculum" and therefore, remember the information longer.
When I taught in a middle school, one of the projects I assigned was a group project on the history of a composer. Within the group, each student was responsible for a part of the project in which she had the greatest interest. A book was compiled that consisted of portraits of the composer (drawn by one or more students), a biography of the composer's life, a time line of important events, a list of the composer's major works, etc. The books the children wrote were exceptional and years later I have some students who come back to see me and recall their work in this book.
Hearing narratives from history or the life of a person is not only memorable but enjoyable.
When I first became a teacher in Florida many years ago, I taught with a woman who had taught in a one-room school in a small community in the "back woods" about 30 years before. She said that she had to bring in the coal for the stove in the morning and water as well for the students. She was instructed to never admit that she did not know the answer to a question nor to say she didn't know how to do something. She had to help lay out the dead on occasion. At other times some members of the community would go away (sometimes for a few weeks!), leave their children with her, and she had to feed them on her meager salary.
Teachers are no longer expected to do the things she was asked to do, but I have never forgotten her stories of the "olden" days.
Education is not a static entity. It is constantly changing and the "rules" are always in flux.
Today teachers are being tested and scrutinized as never before. Soon their evaluation scores will be published as a number from 1 to 5. No exceptional circumstances will be announced to explain that something dramatic may have occurred earlier on the day she was evaluated. One teacher who had just taken over the classroom as horrified to see that her students were setting fire to a trash can; if her evaluation had taken place that day, it is obvious that this scene would have had an impact on her teaching.
We have not yet reached the point where parents and guardians are also evaluated. Their contribution to the learning of a child is considered off the radar of education.
Teachers, consequently, are leaving their classrooms in droves. Recent reports from the state department where teacher retirements are processed indicates that applications for retirement are swamping their in-boxes.
It will be interesting to see what our children who were indoctrinated under No Child Left Behind are gong to do when they leave the public schools. These children have certainly learned how to take a test. They have been tested so frequently that they must be experts at the process by now. On the other hand, when they reach the work world, how will they cope when their bosses don't ask them to take a statically graded test every week or so? Are they going to be insecure not knowing how they compare with the national average?
It's possible that students will remember the kid who tried to take a picture of his test on his cellphone more than how to carry numbers when adding. It's not unthinkable that singing "Fifty Nifty" and memorizing every state in the Union in alphabetical order will be remembered longer than how to use past tense verbs correctly.
The coming emphasis on creative projects that cross subject lines will be an improvement over the past few years of "in-line" teaching of subjects. The challenges facing us in the future demand creative thinking and advanced ability to solve problems in the real world.
We may not be using gasoline to soften our lips in the future but we still need to find the human factor in every situation in order to be successful. Stories that connect to the experience of the student will trump memorized facts any day of the week.