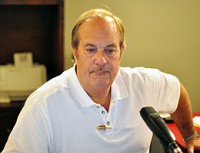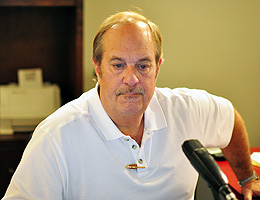 Montgomery County, TN – In a meeting that lasted all but six minutes, the executive committee of the Clarksville-Montgomery County Regional Planning Commission decided to recommend an independent investigation into a grievance filed by an employee of the regional planning commission, against Mabel Larson, the vice-chairman of the Planning Commission.
Planning Commission chairman Mike Harrison called the meeting to order, and Clarksville Mayor Kim McMillan took the lead, saying she didn't think that the Executive Committee of the Regional Planning Commission had the authority to make any determination concerning the grievance.
McMillan disagreed with Harrison that this was a "grievance" committee, and that it was the "executive committee" and "probably shouldn't be the group to hear the grievance."
Nodding in agreement was Montgomery County Mayor Carolyn Bowers who said she would have to "recuse myself" from any hearing on the matter because of her relationship with Mabel Larson, who was appointed to the Planning Commission by Bowers, and is a very close friend of the Mayor.
John Spainhoward made no comment at the meeting, and would not comment to the media about the grievance.  Clarksville Online has learned that Spainhoward has retained legal counsel over the incident.
Clarksville Online and WJZM were the first to report this story and you can read the first report here:
Clarksville Montgomery County Regional Planning Commission Employee files grievance against Planning Commission Member
Our follow-up to the accusations made by Larson here:
Montgomery County Sheriff's Office denies claim of Investigation
The Regional Planning Commission will have a special called meeting sometime next week, at which time, their recommendation on how to proceed will be discussed.  City Attorney Lance Baker and County Attorney Austin Peay will make a recommendation at that time on a law firm to investigate the grievance.