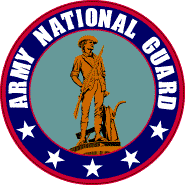 Nashville, TN – Hendersonville resident PFC Lucas McKinney, a member of the Tennessee Army National Guard's 278th Armored Cavalry Regiment out of Cookeville Tennessee, initiated life saving CPR when he discovered an unconscious customer at the Gallatin Lowe's last month.

McKinney joined the Guard just over a year ago, and is already putting his technical training as a combat medic to work.

"I was outside of the store talking with customers when a woman pulled up in a car saying there was a man lying on the ground and not moving," recounted McKinney. He then ran to the man, finding him not breathing and without a pulse.

"I immediately started to give CPR," said McKinney, who received his initial EMT and CPR training while he was at the military's Advanced Initial Training in Fort Sam Houston, Texas. He returned to Tennessee only two months ago.

"At first I thought the man had just fainted, but when I realized something more serious was wrong, I just did what the Army trained me to do," said McKinney.

"He remained calm and didn't hesitate," said Milan Kacar, the manager on duty that day. "He definitely knew what he was doing."

"This was the first time I have ever had to perform CPR on a person," McKinney added.

McKinney, who works part-time at Lowes, successfully resuscitated the man and remained by his side until paramedics arrived and took over.

"The training he has received through the National Guard has definitely sunk in with him. I was very impressed," said Charles Morris, store manager for the Gallatin Lowes. "I know I wouldn't have been able to do what he did."

"Lucas is an amazing young man, and I am very proud to have him representing us at Lowe's of Gallatin," added Morris. The man was taken to the hospital and is reportedly doing ok. At this time, he is still unidentified.



Sections
News
Topics
278th Armored Cavalry Regiment, cookeville TN, CPR, Lowe's, Nashville TN, Tennessee Army National Guard