Transfers programs to Department of Mental Health and Substance Abuse Services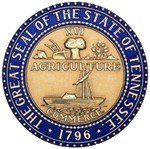 Nashville, TN – Tennessee Governor Bill Haslam today announced an executive order to change the management and oversight of state drug court programs as part of his administration's ongoing effort to increase government efficiency and effectiveness.
Executive Order No. 12 transfers the drug court programs from the Department of Finance and Administration (F&A) to the Department of Mental Health and Substance Abuse Services (TDMHSAS) effective July 1st, 2012.
TDMHSAS oversees the licensing and funding for indigent Tennesseans needing substance abuse prevention, treatment, and recovery support services.  The transfer of the drug courts to TDMHSAS will lessen duplication of effort and align with the department's role as the substance abuse authority in the state.
"Management and oversight of Tennessee's drug court programs are consistent with the focus of the Tennessee Department of Mental Health and Substance Abuse Services, and we believe it makes more sense for the department to manage these programs," Haslam said.
Drug courts were established as an alternative to jails and prisons and are designed to foster recovery. For many arrested on drug-related offenses, prison is not the answer, and research has shown treatment costs are lower than costs associated with incarceration.
Drug courts refer clients to substance abuse community agencies that provide intervention and treatment services, which are funded, contracted and licensed by TDMHSAS. The department and the Office of Criminal Justice Services in F&A have had discussions about transitioning the programs and are prepared for a smooth transition.
"We are facing a major prescription drug problem in our state," TDMHSAS Commissioner Doug Varney said. "We need to focus all of our resources in the most efficient, effective and collaborative way to maximize our impact on this issue and drug abuse overall."
Drug court activities are also closely aligned with other programs currently overseen by TDMHSAS. For additional information about Tennessee's drug court programs or other mental health and substance abuse programs please contact TDMHSAS' Office of Communications at 615.253.4812 or visit www.tn.gov/mental.