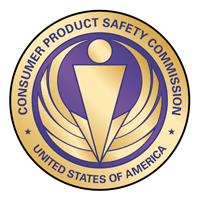 Washington, D.C. – The U.S. Consumer Product Safety Commission and Health Canada, in cooperation with the firm named below, today announced a voluntary recall of the following consumer product. Consumers should stop using recalled products immediately unless otherwise instructed. Toddler girl aqua socks recalled by Old Navy because the socks have less traction on wet or smooth surfaces creating a fall hazard.
It is illegal to resell or attempt to resell a recalled consumer product.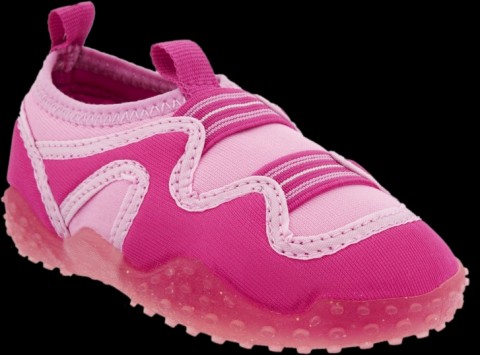 Product Information
Name of Product: Old Navy Toddler Girl Aqua Socks
Units: About 34,000 in the U.S. and 3,800 in Canada
Retailer: Old Navy, of San Francisco, CA.
Hazard: This style of Aqua Socks have less traction when worn on wet or smooth surfaces such as hardwood or tile, creating a slip and fall hazard.
Incidents/Injuries: Two customers reported falls with minor injuries that did not require medical attention.
Description: The slip-on shoes have pull-on tabs on both the front and back of the foot opening of the shoe. These Aqua Socks were sold in pink and purple in Toddler sizes 5-11. The recall includes Old Navy Toddler Girl Aqua Socks with style number 896452. A small tag inside the foot opening contains the style number (896452), size information and country of origin (China).
Sold at: Old Navy stores in the U.S. and Canada and at oldnavy.com in the U.S. and at oldnavy.ca in Canada from February 2012 through June 2012. The shoes sold for between $12.00 and $15.00.
Manufactured in: China
Remedy: Consumers should immediately stop using these shoes and return them to any Old Navy store for a full refund. Consumers who return the shoes before November 9th, 2012 will also receive a coupon for $10.00 off their next purchase at Old Navy. Contact if you wish to return the Toddler Girl Aqua Sock by mail.
Consumer Contact: For additional information, contact Old Navy toll-free at 866.580.9930 between 9:00am and 9:00pm ET Monday through Friday, Saturday between 12:00pm and 7:00pm ET, and Sunday between 12:00pm and 6:00pm ET, or email Old Navy at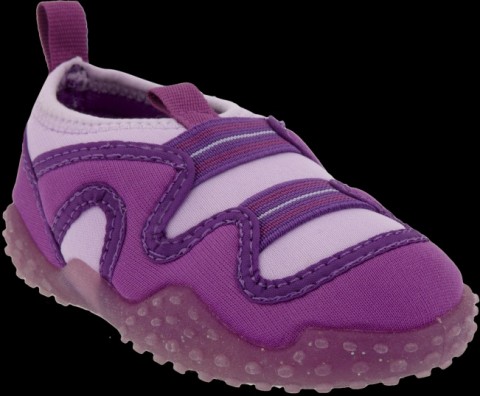 The U.S. Consumer Product Safety Commission (CPSC) is still interested in receiving incident or injury reports that are either directly related to this product recall or involve a different hazard with the same product. Please tell us about your experience with the product on SaferProducts.gov
About the U.S. Consumer Product Safety Commission
CPSC is charged with protecting the public from unreasonable risks of injury or death associated with the use of the thousands of consumer products under the agency's jurisdiction. Deaths, injuries, and property damage from consumer product incidents cost the nation more than $900 billion annually. CPSC is committed to protecting consumers and families from products that pose a fire, electrical, chemical, or mechanical hazard. CPSC's work to ensure the safety of consumer products – such as toys, cribs, power tools, cigarette lighters, and household chemicals – contributed to a decline in the rate of deaths and injuries associated with consumer products over the past 30 years.
Under federal law, it is illegal to attempt to sell or resell this or any other recalled product.
To report a dangerous product or a product-related injury, go online to: SaferProducts.gov, call CPSC's Hotline at 800.638.2772 or teletypewriter at 301.595.7054 for the hearing and speech impaired. Consumers can obtain this news release and product safety information at www.cpsc.gov . To join a free e-mail subscription list, please go to www.cpsc.gov/cpsclist.aspx .