Clarksville, TN – The weekly Clarksville Parks and Recreation Department Recreation Report provides Clarksvillians with a glimpse at the activities and events that are available from the Parks and Recreation Department for them to enjoy together as a family.
This weeks highlights include:
Archery is back!
Riverfest Cornhole Tournament
Riverfest Recycles
Recycled Fashion Show
Archery is back!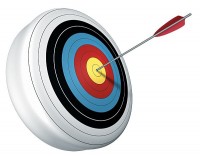 Burt-Cobb Community Center will begin its four-week archery session, Monday, August 6th, to teach youth grades 4-12, the basic fundamentals of the sport. Classes are held Mondays from 4:00pm to 5:00pm. The cost is only $10.00 per student! A community center ID card is required.
Can't attend these dates? Register for September's session scheduled for September 4th-25th at Crow Community Center. Register online by visiting, recpro.cityofclarksville.com.
Riverfest to once again host Cornhole Tournament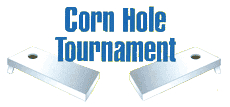 The third annual Riverfest Cornhole tournament is excited to offer cash prizes for Riverfest's 25th Anniversary and to bring a little family friendly competition to the festival! The event will take place at 1:00pm at the North Extension (near Two Rivers Mall) of McGregor Park.
First place wins $200.00, second place, $100.00 and third place, $50.00. The top three teams will also take home a gift, courtesy of O'Charley's. Teams of two may enter Preregistration is available online at recpro.cityofclarksville.com. First 30 teams to sign up are eligible to participate.
Collect your bottles for your chance to win a free T.V.
For the past two years, Riverfest has made a concerted effort toward "Going Green" and reducing its environmental footprint. With the help of Bi-County Waste Management, "Riverfest Recycles" was created.
Festival goers are encouraged to take their plastic bottles to the Bi-County Solid Waste booth during the two-day festival, scheduled to take place September 7th-8th, to receive a raffle ticket which will then be entered into a drawing for a "Wide Screen Television", courtesy of Bi-County Waste Management.
There is no age limit to participate or the number of bottles you can give, but only one raffle ticket will be given per family.
Recycled Fashion Show to make its debut at Riverfest
Riverfest is excited to announce a new attraction at this year's two-day music and arts festival, the First Annual Recycling Fashion Show. The show is scheduled to take place Saturday, September 8th, 2012 at 4:00pm on the Blue Cross Blue Shield Stage and is intended to educate the general public about recycling in a fun and exciting way.
The show is encouraging youth and adults of all ages to get creative and construct fashions made entirely from recyclable materials for a chance to win cash! Contestants will be divided into two age categories, youth (ages 17 and under) and adult (ages 18 and up).
Fashions will be judged based on creativity, use of materials, and overall look. A first, second, and third place will be awarded in each age group with an additional award given to the fashion with the overall most creative design.
All fashion show entries may contain only recyclable materials. Interested contestants can visit recpro.cityofclarksville.com for a list of acceptable materials and to preregister online. Registration can also be done by mail or in person at our Main office no later than Wednesday, September 5th, 2012. There is no fee to enter the contest.