Tennessee Titans (0-0) at Seattle Seahawks (0-0)
Saturday, August 11th, 2012 • 9:00pm CDT
CenturyLink Field • Seattle, WA • TV: WKRN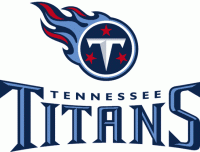 Nashville, TN – The Tennessee Titans (0-0) open their preseason schedule this week, traveling to Seattle to face the Seahawks (0-0) at CenturyLink Field (capacity 67,000). Kickoff is scheduled for 9:00pm CDT on Saturday, August 11th.
The Titans begin their second preseason under head coach Mike Munchak, now in his 31st season with the franchise. Last year, Munchak led the Titans to a second-place finish in the AFC South with a 9-7 record. They finished a game behind the 10-6 division champion Houston Texans and narrowly missed out on a Wild Card playoff berth.
The Broadcast
The game will be televised regionally on the Titans Preseason TV Network, including flagship WKRN-Channel 2 in Nashville.  Cory Curtis will handle play-by-play duties, while former Titans running back Eddie George and former Titans linebacker Keith Bulluck will provide analysis. Dawn Davenport will report from the sidelines.
The Titans Radio Network, including Nashville flagship 104.5 The Zone, will broadcast the game across the Mid-South with the "Voice of the Titans" Mike Keith, color commentator Frank Wycheck, sideline reporter Cody Allison and game day host Larry Stone.
Close Ties to Seattle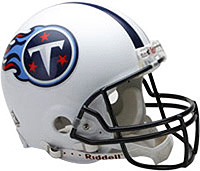 The Titans have several front office members and players with close ties to Washington and the Seahawks, including quarterbacks Matt Hasselbeck and Jake Locker.  Hasselbeck spent 10 years with the Seahawks (2001-10) prior to joining the Titans in 2011.  During his time in Seattle, he guided the Seahawks to six playoff appearances and became the club's all-time leader in most passing categories, including passing yards (29,434), attempts (4,250) and completions (2,559).
Locker enjoyed a storied career at the University of Washington from 2005 through 2010.  A native of Ferndale, WA, he played an integral role in turning the program around and into a unit that won a bowl game in Locker's final appearance. Locker ranks second all-time in Washington history with 7,639 career passing yards, 1,148 attempts, 619 completions, 53 touchdown passes and 9,578 combined yards.
Two additional projected starters for the Titans have played significant portions of their careers with the Seahawks: left guard Steve Hutchinson (2001-05) and safety Jordan Babineaux (2004-10).  Defensive coordinator Jerry Gray also spent a season (2010) in Seattle prior to coming to Tennessee.
Tennessee's front office is led by Mike Reinfeldt, who was promoted to senior executive vice president/chief operating officer this off-season after a five-year stint as general manager.  He previously spent a total of seven seasons with the Seahawks as senior vice president (1999-03) and vice president of football operations (2005-06).
Within player personnel, three former Seahawks executives play key roles with the Titans.  Ruston Webster, now general manager for the Titans, was Seattle's vice president of player personnel from 2006-09.  Lake Dawson was a pro personnel assistant (2001-04) and assistant director of pro personnel (2005-06) before coming to Tennessee, where he is now vice president of player personnel.  Finally, Titans scout Tim Ruskell served as president of football operations and general manager at Seattle from 2005 to 2009.
The Seahawks
The Seahawks, who finished 7-9 in 2011, are led by head coach Pete Carroll. This is Carroll's third preseason with the club since leaving his former post as head coach at the University of Southern California.
During the off-season, Seattle acquired quarterback Matt Flynn as an unrestricted free agent from the Green Bay Packers. The former LSU standout played his first four seasons in Green Bay as a back-up to Aaron Rodgers. He is competing this preseason with incumbent starting quarterback Tarvaris Jackson and rookie signal caller Russell Wilson.
At running back, the Seahawks have Marshawn Lynch, who ranked seventh in the NFL in rushing last season with 1,204 yards.
On defense, the Seahawks field an acclaimed young secondary that includes cornerbacks Richard Sherman and Brandon Browner, as well as safeties Kam Chancellor and Earl Thomas. Browner, Chancellor and Thomas were named to the Pro Bowl last season.
Titans-Seahawks Series at a Glance
Overall series (regular & postseason): Seahawks lead series 9-6
Regular season series: Seahawks lead series 9-5
Postseason series: Titans lead series 1-0
Total points: Titans 284, Seahawks 298
Current streak: One win by Titans
Titans at home vs. Seahawks: 4-3
Titans on the road vs. Seahawks: 2-6
Longest winning streak by Titans: 3 (1981-87)
Longest losing streak by Titans: 5 (1994-05)
Titans vs. Seahawks at LP Field: 0-1
Last time at LP Field: SEAHAWKS 28 at Titans 24 (12/18/05)
Titans vs. Seahawks at CenturyLink Field: 1-0
Last time at CenturyLink Field: TITANS 17 at Seahawks 13th (1/3/10)
First time: OILERS 22 at Seahawks 10 (11/20/77)
Mike Munchak's record vs. Seahawks: 0-0
Pete Carroll's record vs. Titans: 1-1 (including 0-1 with N.Y. Jets and 1-0 with New England)
Mike Munchak's record vs. Pete Carroll: 0-0
Titans-Seahawks Preseason Series
Preseason series: Seahawks lead series 2-0
Last time in preseason: Titans 18 at SEAHAWKS 20 (8/14/10)
A Titans Victory Would
Give the Titans their first preseason win in team history over the Seahawks.
Give the Titans a win in their preseason opener for the fourth time in five seasons.
Improve Mike Munchak's career preseason record as a head coach to 4-1.
What To Look For This Week
Four Titans front office members have strong Seattle ties. Sr. Executive VP/COO Mike Reinfeldt (1999-03, 2005-06), Executive VP/ General Manager Ruston Webster (2006-10), VP of Player Personnel Lake Dawson (2001-06) and scout Tim Ruskell (2005-09) all were employed by the Seahawks prior to coming to the Titans.
Titans quarterbacks Matt Hasselbeck and Jake Locker return to the Seattle area. Hasselbeck played for the Seahawks from 2001-10, and Locker attended the University of Washington from 2005-10.
Titans rookie wide receiver Kendall Wright leads a group of seven draft picks who could make their preseason debuts. Wright was the 20th overall pick in the first round of the 2012 NFL Draft.
Titans-Seahawks Series History
This week's game marks the third all-time preseason matchup between the Titans and Seahawks. The Seahawks have taken each of the previous two meetings, winning 20-10 on August 23rd, 1993 and 20-18 on August 14th, 2010.
The two clubs have met 15 times during the regular season and postseason. Most recently, the Seahawks hosted the Titans in the 2009 season finale (January 3rd, 2010). In that game, the Titans battled to a 17-13 victory. Running back Chris Johnson's final carry of his historic day resulted in a one-yard touchdown run in the fourth quarter to give the Titans the win. Earlier in the game, Johnson became the sixth player in NFL history to reach 2,000 rushing yards in a season, and he also set a new NFL record with 2,509 yards from scrimmage in a season.
The Seahawks now lead the series 9-6, although the Titans have won the lone playoff game between the clubs. Seattle won five consecutive games and seven out of eight until the Titans won the most recent matchup.
On the road against the Seahawks, the Titans own a 2-6 record, although the first seven games were played at the Kingdome. Qwest Field opened in 2002. Prior to January 3rd, the Titans last traveled to the Emerald City in 1998 and were defeated when a 48-yard Todd Peterson field goal with one second remaining gave the Seahawks a 20-18 win.
Oilers kicker Al Del Greco's 42-yard field goal had previously given Houston the lead with 33 seconds to go. The Seahawks began play as an expansion team in the NFC West in 1976. One season later, they were moved to the AFC West and played the then-Houston Oilers for the first time. The Oilers won the initial meeting (November 20th) by a 22-10 final score.
In a 1987 Wild Card Playoff game, the Oilers defeated the Seahawks at the Astrodome 23-20 in overtime. It was the Oilers' first playoff victory since the 1979 season. The 2009 finale was the second meeting between the teams since the Seahawks migrated from the AFC West to the NFC West to begin the 2002 season, when the league was realigned to eight four-team divisions.
On December 18th, 2005, the only time the Titans and Seahawks have played at LP Field, the Titans overcame an early 14-0 deficit and temporarily took the lead by scoring 24 consecutive points. Quarterback Steve McNair passed for 310 yards and two touchdowns to Drew Bennett. However, Seahawks quarterback Matt Hasselbeck's two second-half touchdown passes provided the difference in a 28-24 finish.
Titans-Seahawks: The Last Meeting
Tennessee Titans 17 at Seattle Seahawks 13
Sunday, January 3rd, 2010
Qwest Field, Seattle, WA.
| | | | | | |
| --- | --- | --- | --- | --- | --- |
| | 1 | 2 | 3 | 4 | Final |
| Tennessee Titans | 7 | 0 | 3 | 7 | 17 |
| Seattle Seahawks | 0 | 7 | 3 | 3 | 13 |
The Titans entered their 2009 regular season finale in Seattle with two goals: defeat the Seahawks to finish with an 8-8 record, and help running back Chris Johnson achieve several historic statistical milestones. They succeeded on both fronts, winning 17-13 as Johnson reached 2,000 rushing yards on the season and set a new NFL record for yards from scrimmage.
The Titans jumped out to a lead on their first drive of the game, when, on fourth-and-one from Seattle's six-yard line, Johnson rushed left for a touchdown. He totaled 35 rushing yards and 10 receiving yards on the drive.
Early in the second quarter, the Seahawks tied the game after a fiveplay, 72-yard drive. Matt Hasselbeck found tight end John Carlson for a six-yard touchdown pass.
The Titans had a chance to go into halftime with a lead, but a 47-yard field goal attempt by Rob Bironas sailed left. Instead, they fell behind 10-7 early in the third quarter on a 35-yard field goal by Seahawks kicker Olindo Mare.
The Titans responded with a scoring drive, moving the ball 50 yards on 14 plays before Bironas booted a 47-yard field goal.
The Titans committed their second costly turnover of the game late in the third quarter. Johnson fumbled at the Tennessee 16-yard line, and safety Deon Grant recovered the ball at the 31. Nine plays later, Mare kicked a 20-yard field goal to give the Seahawks a 13-10 lead early in the fourth quarter.
Two plays into the ensuing Titans possession, Johnson's 62-yard touchdown run was called back due to a holding penalty. That would have put Johnson well over the 2,000-yard mark, but instead he crossed the barrier on a four-yard run later in the series.
With less than seven minutes remaining in the game, a 19-yard punt by Seattle's Jon Ryan resulted in the Titans starting a drive on the Seahawks' 28-yard line. Five plays later, Johnson scored on a one-yard run that would be the final score of the game.
Hasselbeck helped the Seahawks make a late surge, but with 1:19 on the clock, Titans linebacker Gerald McRath intercepted a pass intended for Justin Forsett at the Tennessee 21-yard line.
Johnson totaled 36 carries for 134 yards and three receptions for 20 yards. In the second quarter, he broke Marshall Faulk's 1999 record of 2,429 yards from scrimmage. Johnson also passed Earl Campbell's 1980 single-season franchise rushing record of 1,934 yards, and his 11th consecutive 100-yard rushing game tied Marcus Allen for second all-time, trailing only Barry Sanders' 14-game streak in 1997.
Quarterback Vince Young completed 17 of 28 passes for 171 yards. His leading receiver, Nate Washington, caught six passes for 83 yards.