Topic: Seattle WA

Seattle, WA – Led by 2019 Consensus First-Team All-American Kordell Jackson, the Austin Peay State University (APSU) football team saw four athletes named to the 2020 HERO Sports Preseason FCS All-American Teams, Thursday, May 28th.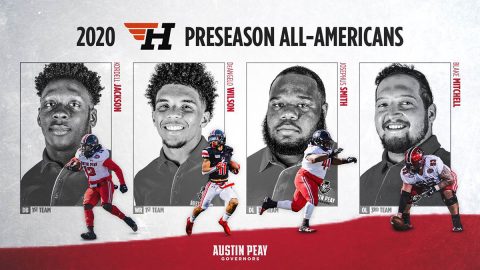 «Read the rest of this article»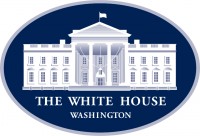 Washington, D.C. – "Michael Heup not only got his job back at Bitty & Beau's Coffee, which was temporarily closed because of the COVID-19 Coronavirus crisis, but he also had the chance to talk about it at the White House on Tuesday," Fred Lucas reports for The Daily Signal.

"'I love my job, and I am excited about going back to work,' Heup, a disabled employee, said at the East Room event."
«Read the rest of this article»

Seattle, WA – Home sales slipped and the number of homes listed for sale plunged as the United States COVID-19 Coronavirus crisis turned into a national emergency in March, according to a new report from Redfin (www.redfin.com), the technology-powered real estate brokerage.
However, the U.S. median home sale price continued to increase, gaining 7.1% year over year and 3.3% month over month to $303,200.
«Read the rest of this article»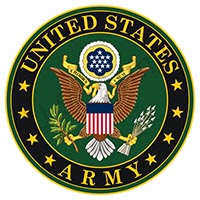 Seattle, WA – The novel coronavirus (COVID-19) has changed many events and operations on an international scale, including plans for the U.S. Army and the people who serve.
Spc. Ava Leonard, a nurse with the 47th Combat Support Hospital, 62nd Medical Brigade on Joint Base Lewis-McChord, Washington, knows this first hand. She is one of the Army medical professionals working at a mobilized hospital inside the CenturyLink Event Center in Seattle.
Leonard enlisted in the Army two years ago, leaving her job as a barista in Albuquerque, New Mexico, to follow in the footsteps of her father and brother.
«Read the rest of this article»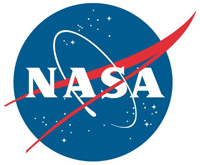 Pasadena, CA – According to NASA, during the exceptionally warm Arctic summer of 2019, Greenland lost 600 billion tons of ice – enough to raise global sea levels by nearly a tenth of an inch (2.2 millimeters) in just two months, a new study shows.
Led by scientists at NASA's Jet Propulsion Laboratory and the University of California, Irvine, the study also concludes that Antarctica continues to lose mass, particularly in the Amundsen Sea Embayment and the Antarctic Peninsula on the western part of the continent; however, those losses have been partially offset by gains from increased snowfall in the northeast.
«Read the rest of this article»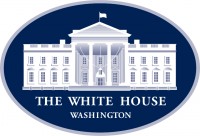 Washington, D.C. – The Donald Trump Administration's whole-of-government response to the Coronavirus continues today as Vice President Mike Pence visited a Minnesota company leading in healthcare innovation before he holds a briefing with Governor Jay Inslee of Washington.

"I'll be traveling with many members of the task force to Minnesota," the Vice President announced yesterday. "We'll be visiting 3M, which is poised to literally begin manufacturing millions more masks for our healthcare workers."
«Read the rest of this article»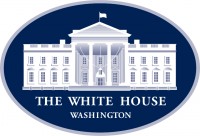 Washington, D.C. – "U.S. President Donald Trump said on Tuesday that India will buy $3 billion worth of military equipment, including attack helicopters, as the two countries deepen defense and commercial ties in an attempt to balance the weight of China in the region," Steve Holland and Aftab Ahmed report for Reuters.

Today, President Trump and Indian Prime Minister Narendra Modi sat down for one-on-one talks. President Trump said that there is momentum toward a massive trade deal. Click here to read more.
«Read the rest of this article»
Clarksville, TN – Former Clarksville resident Anne Shackelford was heartbroken when her beloved cat, Riley, went missing prior to her move across county to Seattle, WA. But thanks to a community Facebook group, Lost and Found Pets of Clarksville Tennessee, Anne was reunited with Riley the cat after 12 months apart and the 2,300 mile distance between them.
In February 2019, Anne woke up one morning to find her indoor cat climbing out of her Clarksville home's doggy-door. Even after months of avid searching, she could find no trace of Riley.
«Read the rest of this article»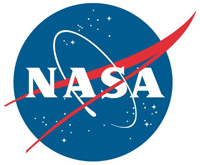 Washington, D.C. – NASA ways when giant white swirls of clouds cover the weather map with a winter storm warning, one question looms in the minds of people in its path: How much snow will it bring? With snow threatening access to roads, work, and school, snowfall is one of the most consequential winter weather phenomenon on the U.S. East Coast. It's also one of the most difficult to predict.
This month NASA is sending a team of scientists, a host of ground instruments, and two research aircraft to study the inner workings of snowstorms.
«Read the rest of this article»
Clarksville's First Thursday Art Walk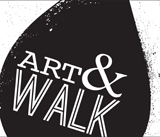 Clarksville, TN – Produced by The Downtown Clarksville Association, Clarksville's First Thursday Art Walk is a free, self-guided tour spanning a 5-block radius that combines visual art, live music, engaging events and more in the heart of Downtown Clarksville.
With 10+ venues, bars and businesses participating each month, the First Thursday Art Walk in Clarksville is the ultimate opportunity to savor and support local creative talent.
«Read the rest of this article»