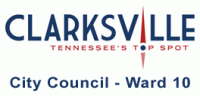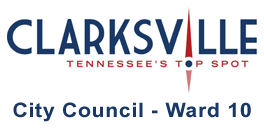 Clarksville, TN – A recent issue concerning the city council email system has surfaced and I want to address some issues that were raised. The main issue relates to the request by local attorney Mark Rassas to gain email addresses of constituents and what has resulted since.
You may have already received some emails related to this or read a story in the Sunday "Leaf-Chronicle", which did not address or fully disclose all the details.
I have heard from folks that only knew about the issues from reading the paper to those who have gotten too many emails and are sick of it. I will try and put everyone on the same page on what has been going on.  I will not engage in further comments unless you contact me direct and I will respond directly.
Here are the facts by date
July 16th, 2012, local attorney Mark Rassas submitted a letter and open records request to the city for information concerning email addresses contained within the city council email system.  The Mayor Kim McMillan's Director of Communications/Public Information Officer (PIO), Ms. Rawls, received it.
August 6th, 2012, Ms. Rawls (PIO) notified all council members, and copied Mayor McMillan and Chief of Staff Charlie Koon, that she had received a Request for Public Information/Open Record seeking the citizen email addresses used in the city council email system. The information was collected from the "List Serve/Lyris" (city email software system) for those council members that use that particular system to inform their constituents; specifically council members McLaughlin, Lewis, Grubbs, Wallace, Summers and Jones. On that same date, I emailed Ms. Rawls and asked who had made the request. She responded on the same date identifying Mr. Rassas.
August 6th, 2012, I sent an email to all readers on my email system list that Mr. Rassas had made the request. I stated that council members were not informed as to the purpose or for whom he was requesting the data.
August 10th, 2012, Ms. Rawls sent an email to all city council members that had a computer file (PDF) attachment containing Mr. Rassas' full information records request. The PDF (on page 5) contained a copy of the driver's license of Mr. Rassas as part of the request package. It has been the practice that if an item provided by an office of City Hall contains information of an "official" or legal nature that is not to be distributed beyond members of the council, it will state so. There was no such statement with this email transmission. In addition, Mr. Rassas now wanted email addresses of any third party system we may be using in the course of our council duties. I do not use any third party "list serve" systems, but based on my past technology experience questioned how a private citizen could request data not maintained in a government system.

August 10th, 2012, Councilwoman Jones also sent an email to Ms. Rawls with the same question I had asked about third party systems. She also expressed concern that these emails belong to the citizens for city business only. She expressed her concern over any potential abuse by a third party that had these addresses.
August 13th, 2012 Ms. Rawls emailed me (and the council) she had consulted the state Director of the Office of Open Records Council about third party email systems. The director said there was no exception for third party systems. Ms. Rawls also stated she did not know the purpose of the request as it is not required. Ms. Rawls also responded back to Councilwoman Jones' (and the council) concerns and questions on this same date.
August 13th, 2012 Councilwoman McLaughlin notified her city council email-reading constituents of Mr. Rassas' information request. She attached the PDF provided by the PIO on August 10th.
During this period I had several constituents ask to be removed from the council email listing. They believed their privacy had been intruded upon and were concerned as to what Mr. Rassas would do with their email address. In this age of spam, computer viruses and other unwanted communication abuses, this was a reasonable concern.
August 17th, 2012, Mr. Rassas validated the potential abuse concerns expressed by Councilwoman Jones and some citizens regarding unwanted emails. It appears Mr. Rassas' email went directly to citizen email addresses that started with a numeral and proceeded to those staring with A's, B's, C's and a few D's. Thus, a few of you got it and the rest didn't. If you did not receive his email, I have attached a copy for your information. One of the issues he directed against a council member (McLaughlin) was the release of his driver's license, which had been provided to all council members by the PIO.
August 17th, 2012 the city attorney was made aware of the issue and submitted guidance on the handling of public records requests and personal data/information. That guidance went to the mayor, city council, PIO, and legal staff.
In the email that was sent and mentioned in the newspaper article, Mr. Rassas made allegations against several city council members (to include myself), mostly related to the most recent efforts to update the city charter. I'll address Mr. Rassas "points" separately. I have provide you a copy of his email as an attachment.
Issue 1
The first issue seems to be the release of a scanned copy of Mr. Rassas' driver license. The license is a requirement to verify who is making an open records request. Mr. Rassas' email does not mention nor question how a copy of his license came in the possession of all council members.
The newspaper article is not clear on this point either. The information was provided by Mayor McMillan's PIO to council members. Mr. Rassas further states this release was in retaliation for his inquiry into the email addresses that council members use to inform their constituents.
The city PIO has control and authority over records requests and their public release. Council members would not have any access to Mr. Rassas' drivers license without that information being provided to them. So was the PIO acting in retaliation to the records request by sending it out?
The answer is no. Especially in light that Mr. Rassas is a friend of the mayor, chosen by the mayor to sit on the latest charter committee, and is a fellow colleague of the legal profession.  It was a mistake. Perhaps the PIO had forgotten the license was still attached to the records file sent out.
When council members received this file from the PIO, no disclaimers or warnings were attached (as has been the case on previous sensitive information) and it gets sent out to citizens as part of the regular information sent by this and other council members on city happenings. Retaliation? No, it is the initial mistake now compounded.
Issue 2
Mr. Rassas next charges that methodology used by the city council email system is some sort of political conspiracy against the mayor during the charter process. He asserts that the "blind" transmissions of emails to the citizens of Clarksville who are on the council listings are proof of this. He further cites the usage of this email system by council members McLaughlin, Jones, Allen and myself as further evidence since we voted against the latest city charter.
Although council members Lewis, Grubbs and Wallace use the same email system for their constituents, he did not cite them as part of the conspiracy. Then again, they voted for the charter, which Mr. Rassas supported. I am not aware that Councilman Allen uses the city email system much, if at all. Councilman Steward does not use the city email system and he voted "no" on the final charter also.
Mr. Rassas is a citizen within my ward. During the recent charter effort I had mentioned and provided data and information on charter efforts to him. He seemed impressed and I mentioned it was the same information I sent to all of my constituents via the city council email system.
He asked to be added to that system. I did so, but a short time later Mr. Rassas asked to be deleted from the listing citing the lack of time to read the information I sent out. I did as he requested.
The "blind" transmissions that Mr. Rassas cites as part of the conspiracy theory came to his attention during the period he was on the charter committee. Likely, signing up for my email service made him aware of the "blind" system software operation. Now this particular email setup and process has been in effect for almost four years.
I am the one that initiated this system in order to help make local government more accessible to the average citizen and give information that is seldom covered or fully explained in other media formats. Mayor McMillan constantly talks about transparent and open government.
Well, transparent and open government had a major tool provided several years ago in the form of the city council email system I helped establish.
I built a similar system for parents in the school system. Some may recall the Parent Information Network (PIN) that I, and four others, helped establish. PIN used the same "blind" email system setup to provide information to almost 4000 parents. Our efforts were met with a national award in providing better communication for parents and educators. Now it seems such a system is cited as a conspiracy tool by Mr. Rassas.
Now some of you may wonder what is meant by Mr. Rassas' "blind" emails. You will note that when you receive an email from me it appears as if I wrote to you and only you. Only your email address appears in the header of the email.
This is a nondisclosure feature used in any mass email software system I have ever worked with. I am on the email list of several other well known elected officials from the state and federal level. They also use the "blind" feature of the email services.
Issue 3
This is related to Issue #2. Mr. Rassas also did not like the "blind" email service the city uses because, in his words, "they don't let you know who else is receiving the mail so you can't make your opinions known to others".
I'll respond using two inputs I received from constituents that called me on this topic and had received Mr. Rassas' email. They stated (somewhat jokingly) they called because their phone calls couldn't be recorded for Mr. Rassas to try and access.
One stated, "he (Mr. Rassas) was not his councilman and therefore his (Mr. Rassas') opinion was of no concern to him". The other caller said "That is the reason email addresses are not listed. If they were, we would continuously be bombarded with other people's like or dislikes. They can use the blogs, Facebook, or a letter to the editor if they feel their opinion is of such value".
These two statements basically sum up what I am hearing about this and reflect my thoughts on this as well. The city email system is NOT a blog. However, more importantly email or list-serve systems that send mass emails out do not list addresses primarily for privacy and security.
While Mr. Rassas may lament that the distribution of his license may leave him open to identity theft, his equally mistaken effort to contact citizens and openly display their email addresses can lead to unwanted actions too.
Each of us gets spam or emails that try to get you to open them or go to other websites with official looking and sounding names. These emails or sites can try to upload viruses and other programs that will enter your computer and take private information from you.
So was Mr. Rassas trying to be malicious in openly displaying the email addresses of some citizens in his email? Of course not, but it was a mistake, just like the release of his license. His mistake worries many of you just as much as the City Hall mistake worries him.
Issue 4
Mr. Rassas stated he does "not get involved in partisan politics". However, he accuses council members of a political agenda to oppose the current mayor, regardless of the best interest of the city.
Best interest of the city is similar to the statement "beauty is in the eye of the beholder". There are management interests, operational interests, financial interests, and (of course) political interests along with other interests. Not everyone is going to agree on what the "best" interests are.
Also, every one of you has been getting my emails for some time, to include the issues about the charter. You may agree or disagree with the viewpoints, but they are open and out there for all to read. Mr. Rassas viewpoint on this is his, and his right.  However, the "political agenda" issue is without merit. I work, research, evaluate, receive feedback from you and vote per each individual issue that comes before the council and not based on who the mayor is.
Issue 5
Mr. Rassas cites further "political agenda" issues and "flip-flopped" votes because of how McLaughlin, Jones, Allen and myself voted for the initial charter attempts several years ago.
He is incorrect on Councilwoman Jones, as she was not a member of the city council when the initial charter votes took place.
I fully explained my issues with the latest effort to you and will not rehash them again. Mr. Rassas knew them too. Mr. Rassas further works to justify his accusation that Jones was being dishonest due to using the city email system to voice her opinion and input on runoffs. Mr. Rassas states Jones argued for a runoff for the mayor's position, but opposed a runoff for her own seat.
Mr. Rassas has again twisted the facts to support his "political agenda" theory. In the 2011 City Charter Revision Committee that I chaired, the issue of runoffs was studied and discussed in a meeting held April 5th, 2011 (reference those meeting minutes) at the mayor's city hall conference room. Council/committee members Burkhart, Jones, Redd and myself were in attendance.
At that meeting, I made a motion (initially inspired by Councilman Burkhart) to support a mayoral runoff. It passed without objection. I then made a motion (again inspired by Burkhart) to support a city council runoff. It passed in a 3-1 vote. Councilwoman Jones voted in SUPPORT of councilman runoffs. I voted no based on previous inputs from my ward constituents.
In the June 1st, 2011 meeting (reference those meeting minutes) of that same charter group Councilwoman Jones stated she had brought up runoff elections at her monthly town hall meeting.  Her constituents said they supported a runoff for mayor, but did not see the value or need of potentially spending money (about $75,000) for a councilman runoff.
Based on the input she received she asked that the city council runoff provision be excluded. Council/committee members Burkhart, Grubbs, Jones, Redd and myself were in attendance…that was the full committee as appointed by Mayor McMillan. The recommendation to withdraw support for councilman runoffs passed 5-0.
Mr. Rassas had these 2011 minutes as part of the city charter update package, because I had requested the mayor to provide them. Thus, these documented minutes show Mr. Rassas is again incorrect in his version of events.
Conclusion
Mr. Rassas claims to not be involved in partisan politics. Yet, he has "cherry-picked" specific bits and pieces of actions and decisions and "rearranged" them to try to cast negative doubts on people that have a track record of positive work for the betterment of Clarksville. The only common thread and undeniable fact is those he has attacked voted "no" on the recent charter.
Given the positive credentials and legal knowledge background of Mr. Rassas, why wouldn't he go directly to the City Auditors, City Attorney or the mayor if he thought something was wrong?  That would have been the proper course of action if the recent course of events were really for the betterment of Clarksville. That is what other citizens have done when they had concerns.
Editor's Note: This article contains the view points of Councilman Bill Summers and may not represent the views of the rest of the City Council, the City of Clarksville or ClarksvilleOnline.