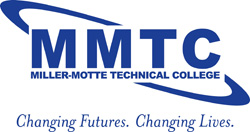 Clarksville, TN – Fall is on its way and with it comes the start of football season, a crispness in the air, and the beautiful changing of leaves. It's a great time to celebrate and enjoy the season. This fall can also be the start of your path to a new career and that's what we're celebrating at Miller-Motte Technical College.
Join us Wednesday, September 12th for our Fall Fest Career Kickoff Party, and let us help you kick off something really big – your new future!
Have some tailgating fun. Tour the campus. Enjoy the afternoon playing games. There will be fun for your kids as well. Learn about the many career opportunities available to you at MMTC. Don't miss this afternoon of refreshments, games, and raffles.
It's a day of fun and information that is sure to change your life. So join us Wednesday September 12th from 2:00pm–6:00pm at Miller-Motte Technical College located at 1820 Business Park Drive located off Dunbar Cave Road, and don't forget to wear your favorite jersey
The Fall Fest Career Kickoff Party is just one more way we're changing futures and changing lives at Miller-Motte Technical College. For more information call 931.553.0071
About Miller-Motte Technical College
Miller-Motte Technical College is a reputable leader in private career education. Our core mission is to provide students with an education delivering real-life career skills and dedicated placement assistance to successfully start their new career. Miller-Motte offers Associate Degrees, Diplomas and Certificates in fields including: Healthcare, Respiratory Therapy, Polysomnography, Cosmetology, Massage Therapy, and Network Administration.
Please visit us online at www.miller-motte.com for more information.
At Miller-Motte Technical College, We Change Futures, We Change Lives!