Austin Peay Governors vs. Western Carolina
November 20th, 2012 | Moon Palace Resort | Cancun, Mexico

Cancun, Mexico – Austin Peay will attempt to snap a three-game losing streak when it resumes play in the Triple Crown Cancun Challenge by facing Western Carolina in a 12:30pm, Tuesday, contest at the Moon Palace Resort.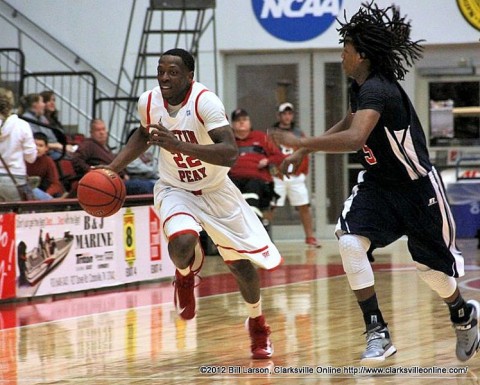 Tuesday's game will be APSU's first official international game-the Govs played three exhibition contests in Toronto in August. The Govs, Western Carolina, Gardner-Webb and Howard are part of the Riviera Division while Iowa, DePaul, Western Kentucky and Wichita State play in the Mayan Division.
After losses to Western Kentucky and DePaul, the Governors will attempt to defeat a 1-3 WCU club without one of its offensive and defensive cogs. Forward Will Triggs misplaced his passport while in Chicago and has not yet joined his Governors teammates. He is supposed to be in Cancun, Tuesday night-after the game with Western Carolina.
Sophomore forward Chris Freeman, the Govs' leading rebounder (8.7 rpg), will move into the starting lineup. It also means freshman forward Preston Herring should receive added minutes as well.
The Govs are coming off a 98-67 loss to DePaul that saw APSU commit 27 turnovers, the most by APSU in more than a dozen years. Anthony Campbell led the Govs with 17 points, the most points he has scored on his twice surgically-repaired knee since December 2nd, 2010.
Western Carolina was picked third in the Southern Conference's West Division in preseason polling. Guard Trey Sumler, who started all 35 of WCU's games a year ago and averaged 13.5 ppg while dishing out 147 assists a year ago, was named Preseason All-Southern Conference. He is averaging 18.8 ppg so far this season.
Veteran Larry Hunter, who has been a head coach for 33 years, is in his eighth season as head man at Western Carolina.
What You Should Know
The Series: This is the seventh meeting between Austin Peay, a member of the Ohio Valley Conference, and Western Carolina, a member of the Southern Conference, with the series tied 3-3. However, the two teams have not met since the 1997-98 season when Western Carolina won 71-57 in Clarksville, TN. The Catamounts have won two straight in the series.
Deeper Meanings
What A Win Would Mean: The Govs would improved 2-2 on the season. They would improve to 1-2 in the Cancun challenge. They would be 1-0 in the Riviera Division. Head coach Dave Loos would improve to 1-2 against Western Carolina. Loos would improve to 1-0 against Larry Hunter. It would improve APSU to 33-24 all-time against current Southern Conference teams.
What A Loss Would Mean: The Govs would lose their third straight game after winning their opener. They would fall to 0-3 in the Cancun Challenge. They would go to 1-1 against SoCon teams this season…they would go to 33-35 all-time against SoCon teams. It would be Dave Loos' 313th APSU loss and 366th all-time.
Horton Earns OVC Freshman Award
Center Chris Horton, who recorded his first career double-double against Western Kentucky last Tuesday, has been named the OVC Freshman of the Week. Horton scored 12 points and grabbed 10 rebounds against the Hilltoppers. For the week, he averaged 7.0 ppg and 7.0 rpg. He also blocked four shots along with securing three steals, all against DePaul.
Triggs To Miss WCU Game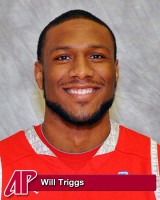 Junior forward Will Triggs will miss at least Tuesday's game with Western Carolina after misplacing his passport in Chicago and being unable to accompany the team, Sunday, to Cancun.
APSU is hopeful to have the junior in Mexico for the tourney's final game. Sophomore forward Chris Freeman is expected to start in his place.
Shooting Woes
After shooting 54 percent in the season opener against Samford, the Govs shot a combined 36 percent in the first two games of the Triple Crown Cancun Challenge. The Govs shot only 39.6 percent.
Turnover Troubles
In addition to shooting woes, the Governors have committed 45 turnovers in the last two games. The 27 turnovers against DePaul were the most by a Govs team since they had 29 in a 68-58 win against Tennessee State, January 14th, 1999.
Working His Way Back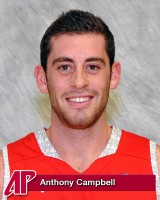 Fifth-year senior Anthony Campbell scored 17 points against DePaul, the most points he has scored on his twice surgically-repaired knee since scoring 19 against Southeast Missouri, December 2nd, 2010.
Free Bird
Junior Will Triggs connected on a career-best eight free throws against DePaul. Triggs was perfect on all eight attempts and is shooting 86 percent from the line so far this season. Triggs shot 55 percent from the line a year ago.
Clyburn Returns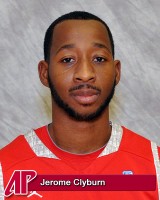 After undergoing knee surgery for a torn meniscus, October 31st, senior point guard Jerome Clyburn made a surprise return to action against DePaul. He played 14 minutes, with four points and one assist. The Orange Park native started 26 games in 2011-12, averaging 6.3 ppg and 2.8 apg.
With Clyburn out the point guard duties shifted to freshman AJ Lynch, and sophomore Herdie Lawrence, who finished 2011-12 as point-guard starter.