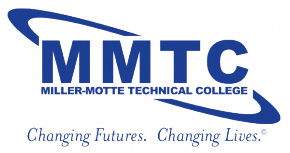 Clarksville, TN – Have you dreamed about an exciting new career, want to make a change in your life, or finally want to accomplish that goal you set for yourself?
Now that the holidays are behind us and a new year is right around the corner it is time to dust yourself off and take advantage of a new year and a new adventure! It's a great time to wake up and grab hold of your future and accomplish those dreams and goals that you have been putting off.
Traditional New Year's goals like weight loss and better health are great, but what about changing your future? Miller-Motte Technical College is delighted to be hosting a Winter Wake-Up open house January 3rd, 2013.
Now is the time to take that first step in changing your future by joining the staff at Miller-Motte at Winter Wake-Up on Thursday, January 3rd from 10:00am to 1:00pm for food, fun, and information. Warm up with something to eat, tour the campus, get financial aid information, and meet the faculty and staff.
Winter Wake-Up. It's just one more way we're changing futures and changing lives at Miller-Motte Technical College.
This event is free and open to the public. If you are thinking about going to school, returning to school, or changing your future and career, Winter Warm-Up open house on Thursday, January 3rd, 2013 from 10:00am until 1:00pm is the place to be.
Don't miss this opportunity to see how you can change your future and change your life at MMTC. Miller-Motte Technical College is located at 1820 Business Park Drive off Dunbar Cave Road. Call 866.884.7918 if you want more information about this event or about the programs that are offered.
About Miller-Motte Technical College
Miller-Motte Technical College is a reputable leader in private career education. Our core mission is to provide students with an education delivering real-life career skills and dedicated placement assistance to successfully start their new career. Miller-Motte offers Associate Degrees, Diplomas and Certificates in fields including: Cosmetology, Esthetics, Respiratory Therapy, Healthcare, Massage Therapy, Paralegal and Network Administration. Please visit us online at www.miller-motte.com for more information.
At Miller-Motte Technical College, We Change Futures, We Change Lives!