APSU Sports: Austin Peay Women's Basketball

Jacksonville, AL – Senior Leslie Martinez scored 16 second-half points to help Austin Peay State University women's basketball team record its first Ohio Valley Conference win, 78-71, against Jacksonville State, Monday night at Mathews Coliseum.
«Read the rest of this article»

Montgomery County, TN – The Montgomery County Republican Party reorganized on Saturday and elected new leadership to the Montgomery County Republican Party Executive Committee.
The Republican Party chose Keith Svadba as Chairman, Claudia Erb as Women Co-Chair, David Cooper as Men Co-Chair, Rita Wilson as Recording Secretary, Carol Duffin as Corresponding Secretary, Helga Redd as Treasurer, Art Carpenter as Assistant Treasurer, and Michael Jenkins as Publicity Chair.
«Read the rest of this article»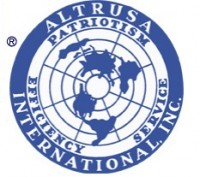 Clarksville, TN – The dancers have been selected, so it's time to get your scorecards ready and join Altrusa International Foundation for "Dancing with the Stars."
This annual event will take place on Saturday, March 16th at 7:00pm at the Austin Peay State University Music/Mass Communications building.  Dancing with the stars is a fundraiser to provide scholarships to non-traditional students.  The goal of this year's event is $10,000.
«Read the rest of this article»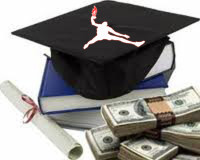 Clarksville, TN – The 7 Points Quest is a local essay contest for high school seniors designed to encourage and promote the 7 principles of Leadership, Enlightenment, Academic Achievement, Perseverance, Outreach, Responsibility, and Growth.
The LEAP Organization recognizes the importance of encouraging youth to be productive and responsible citizens, and is honored to provide resources to assist youth their quest to pursue higher learning opportunities.
«Read the rest of this article»

Clarksville, TN – On January 26th, 2013 around 7:15pm, officers responded to a residential burglary at 1121 Riverwood Place. The 48 year old female victim called and stated that someone had kicked in her front door damaging the door frame.
It appears someone entered through her front door and took a cream colored jewelry box and six gold rings valued at approximately $2,000. There were witnesses who saw a man exiting the apartment and provided officers a detailed description of the suspect.
«Read the rest of this article»
Latest Innovation Offers Control, Convenience to Tech-Savvy Customers
Clarksville, TN – First Advantage Bank continues to expand its offerings with a new, innovative suite of financial products and services for smartphone users.
The multifunctional FAB Mobile Banking suite is now available for free to anyone with a First Advantage Bank account. The suite offers three ways for users to access accounts including a Mobile Banking App, Mobile Texting, and Mobile Web Browser. «Read the rest of this article»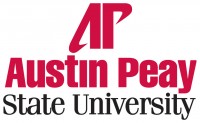 Clarksville, TN – Sylvia is a dog. A labradoodle to be exact. Sometimes on walks she speaks English, discussing philosophy and the universe with her human companion, Greg. More often, she runs excitedly around a New York City apartment, doing dog things such as chewing up books and annoying Greg's wife, Kate.
"The dog becomes a bone of contention," Dr. Sara Gotcher, Austin Peay State University associate professor of theater, said. "It becomes a problem between the husband and the wife, and it's taken to a ludicrous extreme." «Read the rest of this article»


Clarksville, TN – Ditch the workout and join the Zumba fitness party at the Burt-Cobb Community Center, located at 1101 Franklin Street!
The Burt-Cobb Center will resume Zumba fitness classes on Tuesdays and Thursdays from 5:30pm to 6:30pm beginning February 12th. «Read the rest of this article»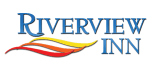 Clarksville, TN – Clarksville's Riverview Inn is hosting a "sweetheart" of a deal for you and your favorite Valentine.  If you're looking for something special, for that "special someone", then join the "sweethearts" at the Riverview Inn. «Read the rest of this article»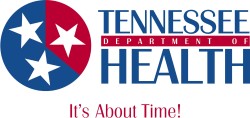 Nashville, TN – Antibiotics, those wonderful drugs that fight bacteria, are losing their healing powers for growing numbers of people.
The Tennessee Department of Health is working to educate Tennesseans that some antibiotics are no longer effective for some people due to antibiotic resistance, a condition that can be created when antibiotics are over prescribed or misused. «Read the rest of this article»