Clarksville, TN – Clarksville Police Detective Demone Chestnut has secured a Criminal Homicide warrant on Danyon Dowlen in conjunction with the shooting death of Charles Sims.
An eyewitness who was present before, during, and after the gunfight advised there was an exchange of gunfire between Dowlen and Sims. As a result of the confrontation, Charles Sims was fatally shot by Dowlen.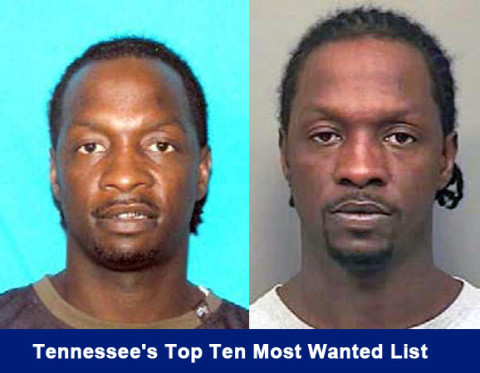 Anyone with information on Danyon Lydell Dowlen location can call 911 or the TIPSLINE, 931.645.8477.
He should be considered armed and dangerous.
For more on the story, see:
Clarksville Police attempt to serve warrant on Danyon Lydell who is on the TBI's Top 10 Most Wanted
Tennessee Bureau of Investigation adds Danyon Lydell Dowlen of Clarksville to Tennessee's Top Ten Most Wanted List
Clarksville Police are looking for a Man for Questioning in the Shooting Death of Charles Sims
Clarksville Police release name of Tuesday night's Shooting Victim
Clarksville Police find Man Shot at Reynolds Street and Dodd Street
Wanted – Danyon Dowlen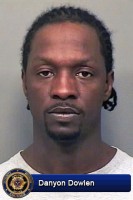 Name: Danyon Lydell Dowlen (B/M)
DOB: 9-28-73
Last Known Address: 722 Gracey Avenue, Clarksville, TN
Wanted: Has Criminal Homicide warrant for the shooting death of Charles Wilbert Sims and has a warrant on file for Felon in Possession of a Firearm.
Description: Dowlen is described as a black male with black hair and brown eyes. He is 6'2", weighs approximately 190 lbs and has tattoos on his abdomen, back, chest and both arms. Dowlen is known to be in the company of a Tavares Raphel Trotter who also has outstanding warrants for his arrest.
Dowlen is considered armed and dangerous and should be approached with caution.