Clarksville, TN – On September 18th, 2012, Clarksville Police responded to a shooting in progress and found a man shot in the area of Reynolds Street and Dodd Street. The man died from the injury.
The deceased man's name is Charles Wilbert Sims (B/M, DOB: 7-28-62). The crime scene team completed processing of the Dodd Street and Reynolds Street area.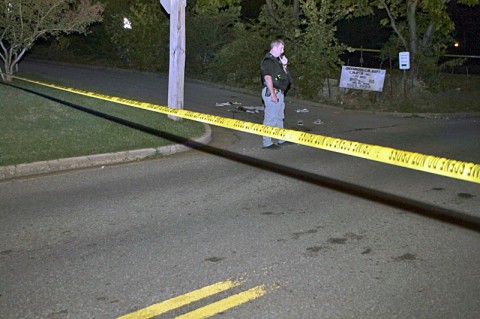 The detectives are following up on some leads which have come about as part of their investigation.
The lead investigator is Detective Demone Chestnut. Anyone with information can call the TIPSLINE, 931.645.8477.
For more on the story, see: Clarksville Police find Man Shot at Reynolds Street and Dodd Street