Clarksville, TN – Clarksville Police Chief Al Ansley presented Officer Seth Paugh with a Lifesaver Award, Friday, for his actions at a structure fire at 306 Blaine Court.
On February 5th, 2013, Officer Paugh arrived at a structure fire and could see the interior of the residence was consumed in smoke. Officer Paugh questioned a neighbor about a vehicle located in the residence's driveway.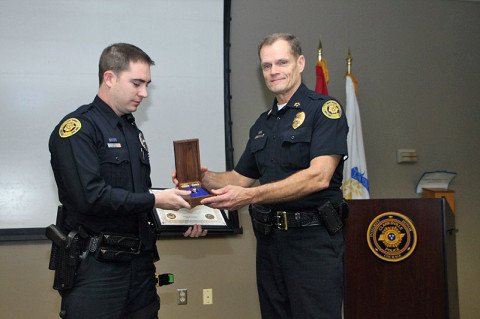 The neighbor confirmed the vehicle belonged to the homeowner, Jamie Inman.
Officer Paugh immediately forced entry into the house and found Ms Inman laying on the floor in the living room.
He pulled her to the door and carried her out of the residence. His immediate response was instrumental in saving the life of the homeowner.