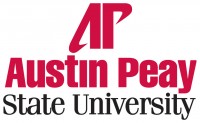 Clarksville, TN – In Guatemala, it's easy for a public school teacher to feel overwhelmed. Class sizes are large, with about 45 to 50 students squeezing into a small, hot classroom. And most teachers in that country begin their careers at the age of 17 or 18, with minimal preparation.
"The resources are limited there," Dr. Barbara Peterson, Austin Peay State University associate professor of education, said. "The schools are very poorly funded."
Earlier this semester, Peterson, along with APSU education professor Dr. Margaret A. Deitrich and two graduate students, Jodi Davidson and David Kennedy, traveled to Guatemala City to bring American teaching practices to Guatemalan educators.
They went as presenters for the Ninth Annual International Literacy Conference, which was developed to improve teaching in that Central American country.
"The conference was established to introduce teachers in Guatemala to instructional strategies that are designed to increase literacy," Peterson said. "The graduate students and I were aware that many presenters would be focusing on reading strategies. We decided to present information about strategies that would help students become more engaged in their learning."
The group developed a booklet, "How to Avoid a Terrible, Horrible, No Good, Very Bad Day: A Survival Guide for Teachers," and then worked with local teachers on how to motivate their students.
"We came up with a variety of strategies that we thought would be easy to employ and would not require a lot of materials," Peterson said.
Peterson said they had the Guatemalan teachers go through some of the exercises themselves, so they could see firsthand how to engage their students in learning.
"They really enjoyed the opportunity to participate and experience how these strategies work," she said. "We also gave away some Austin Peay College of Education courier bags with things they could take back and use in their classrooms."
Peterson and her two graduate students, who both recently graduated from APSU with their Master of Arts in Teaching degrees, returned safely from Guatemala earlier this semester and are now collaborating on a scholarly article on that country's school system. Peterson said APSU plans to send more students to that area for future conferences and research opportunities.