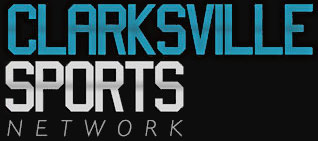 Clarksville, TN – Trevecca University signee Alexa Rippy outlasted Anna Michelle Moore in a playoff to win the girls title at the 2013 Hank Miles Junior City Amateur, which was held at Swan Lake Golf Course, while Hunter Richardson took home the boys title by four strokes.

It was the first junior city am title for Rippy (74-76—150), who carded a bogie on the playoff hole, while Moore (75-75—150) had a double bogie.

"Had a little bit of extra work to do today," said Rippy about the playoff. "But got it done anyway and a win is a win. This playoff was a little bit different because Anna Michelle and I were in a playoff a couple of years ago and she won, so I really wanted to redeem myself.

"It means a lot to have my name on the trophy with so many other great golfers that have won this tournament — including my cousin Taylor Cooper — who won this tournament twice, as well as my (Rossview High School) teammate Hanley Long, who won it last year. It's great to be connected with these incredible golfers."

Long (77-74—151) finished in third place, a shot back and just out of making the playoff a three-way affair.

In the Boys 18-hole Division, Richardson (73-71—144) had a little bit of an easier time besting runner-up Collin Welker (75-73—148) by four strokes, while Payton Williams (74-76—150) came in third – six shots back.

"It feels pretty good to come away with the win and it's always fun to win," Richardson said. "I just went out there and felt if I could get out on them early I could hold them off at the end. Once I got up three shots on Collin and Payton I cruised on in."

Already a solid junior golfer, Richardson added that his growing four or five inches in the past year has helped his golf game mature.

"My game has matured a lot since last year, he said. "I've grown four or five inches and that's put about 50 yards more on my drives.

"That's just changed everything else as far as what I get to hit into greens now compared to last year. Now instead of hitting off the tee box and then having to hit a four-iron or so into the green, now I a seven- or eight-iron or less."

In the younger divisions, Sean Gardner (39-44—83) won the Boys 9-Hole group by three shots over Bryson Batson (41-45—86), with Wyatt Samuels (45-42—87) coming in third.

In the Girls 9-Hole Division, Kallie Robertson (53-45—98) took top honors with Mallory Saleh (52-52—104) and Alexis Williams (54-52—106) coming in second and third.

The largest margin of victory in any group came in the Boys 6-Hole Division, with Clayton Shenk (31-31—62) winning by 17 strokes over runner-up Efrain Figueroa (35-43—79), while Dylan Cottrell (40-43—83) took third place.

In the Girls 6-Hole Division, Katie Freeman (36-39–75) won the grouping, with Abby Williams (44-41—85) second and Leslie Wallin (52-36—87) coming in third.

In the Boys 3-Hole Division, Briley Hagewood (18-16—34) took top honors, while Tyler Kincaid (21-19—40) was second and John Riley Wallace (21-21—42) came in third place.

The Girls 3-Hole Division saw Ellie Wiggins (26-21–47) take the top spot, with Emma Markus (33-28—61) second and Heather Figueroa (38-35—73) coming in third.
Photo Gallery
About Chris Austin
Chris Austin is a graduate of Clarksville High School and Austin Peay State University.

Chris is a former Head Softball Coach for APSU, and assistant basketball coach for CHS.

Chris has worked at the Leaf-Chronicle, and WJZM News/Talk/Sports radio. Has also worked at the Sports Information Department at APSU, and has covered championship events for the Ohio Valley Conference and NCAA.

Chris is an avid sports fan and can be found at most Austin Peay State University sports events.

Web Site: http://www.clarksvillesportsnetwork.com
Email:
Sections
Sports
Topics
Alexa Rippy, Anna Michelle Moore, Clarksville TN, Collin Welker, Golf, Hanley Long, Hunter Richardson, Kallie Robertson, Payton Williams, Rossview High School, Sean Gardner, Swan Lake Golf Course, Trevecca, Trevecca University