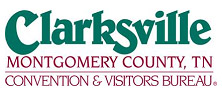 Clarksville, TN – This weekend, August 3rd-4th, Clarksville-Montgomery County will be host to two high-profile sporting events. The Bass Pro Shop's Big Cat Quest and the 3V3 Live Soccer tournament.
The Clarksville-Montgomery County Convention and Visitors Bureau (CVB) and Ken Freeman Outdoor Promotions invite you to see all the cat-fishing action live at McGregor Park on August 3rd.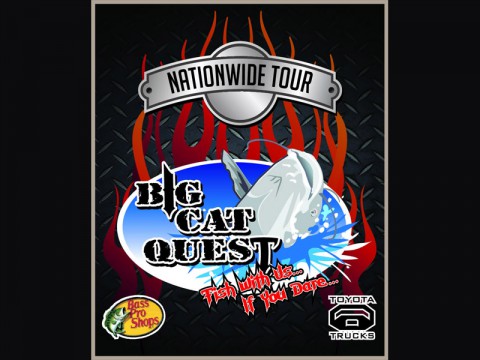 The Bass Pro Shop's Big Cat Quest is an annual catfish event with big competition and big prizes. The 2013 competition will have $3,500.00 in cash and prizes guaranteed.
Those interested in watching the event can park at the north end of the Cumberland RiverWalk, near the River Center. The final weigh-in will be held around 3:00pm on Saturday, August 3rd at the McGregor Park boat docks. The entire event is free and open to the public. The CVB also wants to announce that the Courtesy Docks located at the park will be closed over the weekend to accommodate the tournament participants.
That same day, the 3V3 Live soccer tournament will be hosting their 2013 Southeast Championship at Heritage Park. Games will start at 10:00am on Saturday and  9:30am on Sunday.
Teams that participate in a 3v3 Live local event qualify for the open division at the Disney 3v3 Soccer Championships at the ESPN Wide World of Sports Complex near Orlando, FL January 17th-20th, 2014.
Theresa Harrington, Executive Director of the CVB said, "We have had a great history of hosting events like the Bass Pro Shop's Big Cat Quest and soccer tournaments similar to the 3V3 Live in the past, and are happy to have them here in Clarksville-Montgomery County. These type of events generate a large amount of revenue for the local economy and also promote recreational tourism in our community."