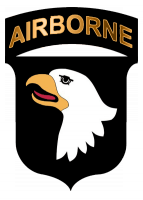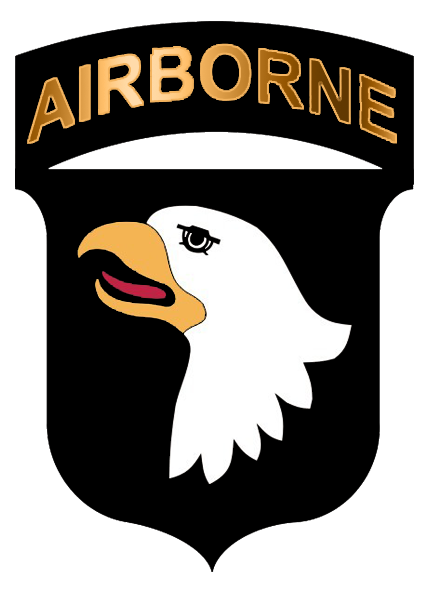 Fort Campbell, KY – U.S. Army Vice Chief of Staff and former Commander, 101st Airborne Division (Air Assault), General John F. Campbell, who is the second highest-ranking officer within the Department of the Army visited Fort Campbell yesterday, August 1st 2013, to discuss the Army's Ready and Resilient Campaign and meet with Soldiers, Families and members of the civilian workforce.
Accompanying General Campbell on his visit was Assistant Chief of Staff for Installation Management Command and Commanding General, Installation Management Command, Lieutenant General Mike Frettier who commands U.S. Army garrisons world-wide.
The Ready and Resilient Campaign's mission is the total Army integration and coordination of all Army programs and services; focused training; assessments of Soldier fitness and to strengthen the Army by increasing Soldier resilience and improve unit readiness.
In the afternoon, General Campbell took some time out of his busy schedule to meet with local media.
Here are his remarks:
I am out here as the Vice Chief of Staff for the Army, and I've been in that position for four months. As many of you know I was stationed here at Fort Campbell, and left in 2011. I had a great time while I was here, and it's pretty awesome to come back and see the Screaming Eagles right here at Fort Campbell. I had the opportunity to talk to many of the soldiers, civilians, and the leadership while I have been here.

I'm really focusing on the health of the force and the Army's Ready and Resilient Campaign, something that the Army put out in a campaign order back in March.

It's really not a new program, but sort of umbrella that takes all of these of the programs at the Army has going on including suicide prevention; Sexual Harassment/Assault Response & Prevention (SHARP); transition; education; The Army Profession-CAPE; and see what kind of synergy we can get.

So as we move forward and our budget decreases, we can only afford certain programs and what I want to do is make sure that we get the right programs for our Army, the and right ones that will fit Fort Campbell; the ones that fit here may not fit Fort Drum, Picatinny Arsenal, or Fort Jackson. So we're trying to take a balanced approach  with that.

I've seen a lot of great initiatives here at Fort Campbell, and they are leading the way in many things in the Ready and Resilient Campaign. If you go around and ask a soldier hey do you understand what Ready and Resilient is, they may not know it in that term but they understand bits and pieces of it, so what we're trying to do is get some synergy again and do what's best for them.

Fort Campbell as you know unlike many of our posts because we of been drawing down in Afghanistan; has to continue to not only take care of soldiers and families back here but also those soldiers who are still in the fight. You know that these families and these soldiers who are back here have sacrificed a great deal, but our soldiers are still in the fight today.

If you live in Washington DC like I do sometimes, you forget about that. So in the month of June we had over 230 soldiers wounded, and in July close to 200 wounded; and several killed in both of those months. But you don't hear about that. And we can never ever forget about the continuing fight in Afghanistan and Fort Campbell is tied into that today.

As we speak here today, General McConville is deployed and has control of RC-East. I was there about a month and a half ago, I was able to talk to General McConville, and the leadership of the 101st Airborne Division and they are doing absolutely great.

I feel very confident the Afghan corps that they are dealing with, the Afghan National Police, and the Afghan border police; that General McConville and RC-East are training with will continue to grow their capability, and that the Afghans have taken a lead in many of those places, and I personally saw that.

There are some issues that the Afghans will continue to have that are tough, but they are the same things that are tough with our forces and that's logistics, intelligence, medevac, joint fires; all of those things will continue to have problems, and they will continue to work that. And they've got a work some governance pieces as well, and I know General McConville, General Millie, and the IJC commander will continue work that as well.

I went to Afghanistan to predominantly look at retrograde, and making sure that we get out that equipment that the U.S. Army has had over there for years and years and years.

Going back to U.S. Army's Ready and Resilient program which is the real reason that I'm out in Fort Campbell is to really take a look some of their programs. I am encouraged by what I see here, the initiatives are seen here on sponsorship, and many of the other programs that they have here. They have a good handle, they have a good battle rhythm I think they have some very good systems. Now what we have to do is make sure that we take some of the best practices here, take them forward and make those a standard for the Army, then we got a make sure that we continue to resource them at the right level as we carry this out,
In a question and answer session afterward, reporters asked a series of question which ranged from the The Ready and Resilient Campaign, Soldier Mental Health Issues; the sexual assault epidemic; to the cuts being forced by the Army's force reduction and reorganization strategy, Budget Control Act, and the looming sequester.

Campbell warned that if the sequester cuts are fully implemented that the Army would see their active Brigade Combat Teams reduced further, which would be in addition to already planned inactivation of the 4th Brigade Combat Team. "It would be a much smaller army," he said.

When asked if the Army leadership are worried that a budget focused Congress might attempt to use the pending draw-down in Afghanistan as an excuse to extract a peace dividend above and beyond sequestration from the military, Campbell said, "I think 500 billion is pretty dang drastic already, and I'm not sure how much further they can go with 487 billion in cuts already and the Army taking 35% of that, higher than the other services.On this other 500 billion we're going to continue to work that. There is no budget yet, so what I first hope would happen is that Congress would come together and make a decision on sequestration. We don't have a budget yet we've got a figure that piece out so I'm not yet even thinking about that."

He continued lamenting that lack of a defense budget which is inhibiting the Army's ability to plan. "I'm worried about getting a budget for 2014. The hardest part we have is the uncertainty of it, we need some certainty as the Army works to plan our budget.

Campbell explained the implications of continued congressional inaction, "It's very very tough on the decisions that we have to make, and the programs that we deal with. So on our force modernization, if you have a helicopter that you want to add a new modification on, and you don't know what your budgets going to be. What can you do? You can either stop that program, lengthen it out so instead of taking two years may take four years, or you can terminate. You don't have a whole bunch of options here. And you don't want to make decisions now that you can't undo; based on what you think is going to happen. So what we try to do is give the Chief and the Secretary of the Army the best information we have now to make those decisions. But the uncertainty of what our budget will be is what is killing us right now!"
Video
Photo Gallery
About Bill Larson
Sections
News
Topics
101st Airborne Division, 4th Brigade Combat Team, Department of the Army, James C. McConville, John F. Campbell, RC-East, Regional Command East, Sequestration, U.S. Army