Newly created foundation to work with local communities to promote health and wellness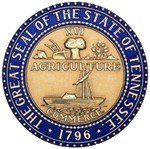 Jackson, TN – Tennessee Governor Bill Haslam today announced the launch of "Healthier Tennessee," an initiative to encourage Tennesseans to be more physically active, to eat nutritious foods in healthy portions, and not to use tobacco products.
"Tennessee is one of the best places there is to live, work and raise a family, but we also are one of the least healthy states in the nation," Haslam said.  "Our citizens have high rates of behavior-related diseases such as hypertension and stroke, Type II diabetes, heart disease, and several types of cancer."
"This initiative is bringing employers, healthcare providers, health insurance companies, schools, and community organizations together in a coordinated way to encourage and promote healthier behaviors," he continued.  "I believe that through this statewide effort, we can leverage health and wellness programs that are already happening in Tennessee communities, which will not only improve our quality of life but can reduce the cost of health care and the cost of doing business in Tennessee."
Haslam also announced the creation of the Governor's Foundation for Health and Wellness, a non-profit corporation based in Nashville that will direct and lead the initiative over the long term.  The governor introduced Rick Johnson as president and chief executive officer of the foundation.
Johnson, 61, most recently served as special assistant to the governor after being executive vice president of a healthcare provider in Knoxville, president of a management consulting firm, and a senior executive at two publicly-owned corporations based in Tennessee.
"The governor's creation and leadership of Healthier Tennessee and the fact that he has made health and wellness priorities are major steps to moving our state from among the least healthy to one of the healthiest places to live," Johnson said.  "Our goal is for this campaign to become a movement, with renewed pride and positive attitudes that will lead to positive results."
The foundation has a board of directors including top executives from the private and public sectors including:
William Gracey, Chief Executive Officer, Blue Cross Blue Shield of Tennessee
R. Clayton McWhorter, Founder and Chairman, Clayton Associates
Perry Stuckey III, Senior Vice President/Chief Human Resources Officer, Eastman Chemical Company
Judith Edge, Corporate Vice President of Human Resources, FedEx Corporation
Richard Johnson, President and Chief Executive Officer, The Governor's Foundation for Health and Wellness
William E. Carpenter, President and Chief Executive Officer, LifePoint Hospitals
Jamie Woodson, President and Chief Executive Officer, State Collaborative on Reforming Education (S.C.O.R.E.)
Reginald Coopwood, MD, Chief Executive Officer, The Regional Medical Center at Memphis
Mark Cate, Chief of Staff, Governor's Office, State of Tennessee
Larry Martin, Interim Commissioner of Finance and Administration, State of Tennessee
Wright Pinson, MD, Chief Executive Officer, Vanderbilt Health System
The governor and Johnson were joined for the announcement held at the Lift Wellness Center by key stakeholders including representatives from West Tennessee Health Care, Jump Start Jackson, along with state legislators, Jackson Mayor Jerry Gist and Madison County Mayor Jimmy Harris.
The Governor's Foundation for Health and Wellness represents a statewide coalition made up of major employers, hospital systems, health insurers, YMCAs, local governments, school systems, and several healthcare-focused foundations and civic organizations.
The Healthier Tennessee initiative will encourage support of common goals; consistent measurement and reporting of results; and the use of proven, best-practice programs and tools in workplaces, schools, places of worship, and neighborhoods throughout the state.
"These efforts have to be locally owned and implemented, and that success won't happen overnight," Haslam said.  "If ever the phrase 'this is a marathon, not a sprint' fits a situation, it sure does here – in more ways than one.
"We hope to see more and more people being physically active for at least 30 minutes five times a week, eating more fruits, vegetables, and whole grains and less sugar, salt, and processed foods, and to either never use or quit using tobacco products," the governor said.  "We know from clinical research and real-world experience that there are effective ways to change behaviors and create healthy habits, and we believe programs and tools to do that have to be evidence-based, so we will be very focused on measuring results and reporting them regularly," he added.
Healthier Tennessee will include a rewards-and-recognition program for participation and achievement, including awards from the governor, a certification program for schools, workplaces, communities, and faith-based organizations, and opportunities for competition among them.
The creation of the Governor's Foundation for Health and Wellness and the launch of the Healthier Tennessee initiative are results of the work started by the Governor's Health and Wellness Task Force that was appointed in 2011.