Written by Sgt. Justin Moeller
4th Brigade Combat Team, 101st Airborne Division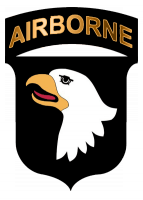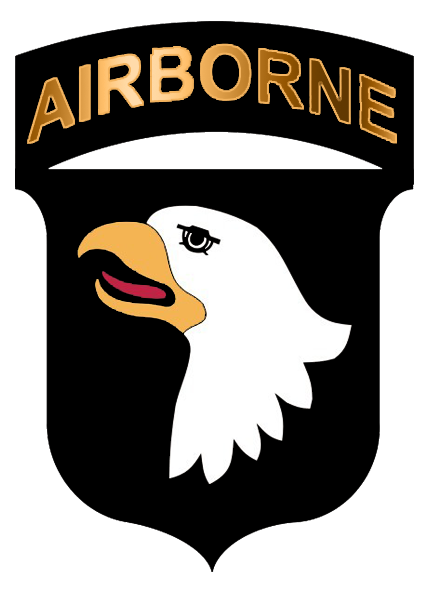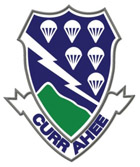 Paktya Province, Afghanistan – Originating in 1986 at Fort Hood, Texas, the Sergeant Audie Murphy Club is an exclusive U.S. Army organization for non-commissioned officers who have demonstrated outstanding leadership and performance.
In order to be inducted, the NCOs must be recommended, pass a physical training test as well as several rigorous board appearances.
"First of all, you have to be recommended by your leadership," said U.S. Army Sgt. 1st Class Danielle A. Whitaker, medical operations non-commissioned officer in charge for the 4th Brigade Combat Team, 101st Airborne Division (Air Assault), native of Wrens, GA, and recent inductee of the SAMC. "You then go to a battalion board. If the battalion board recommends you, (you) go to a brigade board, once recommended by your brigade, you go to an installation or division board. That is the last and validating board."
Having accomplished those feats, Whitaker, Sgt. 1st Class Spencer A. Headley, Sgt. 1st Class Tcherry Samedy and Staff Sgt. Joshua Cook, all Soldiers with the 4th Brigade Combat Team, 101st Airborne Division (Air Assault), were inducted in to the SAMC during ceremonies held on Forward Operating Bases Salerno and Lightning.
"The whole time going through the process of being inducted in to the Sergeant Audie Murphy Club, I didn't do it for myself, I did it for my soldiers," said Cook, a cannon crew member with Battery A, 4th Battalion, 320th Field Artillery Regiment, 4th BCT, 101st Abn. Div., and native of Elizabethtown, KY. "I did it so that my Soldiers would want to push themselves."
"I like to set the highest standard and the best example I can, for not just my Soldiers but anyone who sees me," added Cook. "I also did it for my daughters, who were just born, so they know that I did something special."
Being part of the approximately two percent of NCOs that have distinguished themselves by being inducted in the SAMC deserves a sense of satisfaction.
"It feels good to be a part of the Sergeant Audie Murphy Club," Whitaker expressed. "We can reach out and talk to other Sergeant Audie Murphy Club members, see what they are doing in their units to better their Soldiers."
"We need to continue to take care of Soldiers every day," Whitaker added. "Soldiers are our greatest resource."
With a motto of "You lead from the front", the SAMC members have a reputation they are privileged to uphold.
"It's an honor that my leaders identified me (for this)," Cook said. "I set the right example and I pushed myself hard enough to do something that not a lot of other people have done."
Photo Gallery