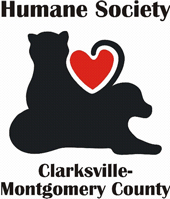 Clarksville, TN – In celebration of the Humane Society of Clarksville Montgomery County's biggest event of the year, you are invited to submit your pet to compete for the coveted title of Mr. and Miss Wags to Witches 2013.
It is just $10.00 per entry. The top 10 photos will be featured in the 2014 Humane Society of Clarksville Montgomery County calendar.
All photo entries are placed on website for voting purposes. One dollar equals one vote.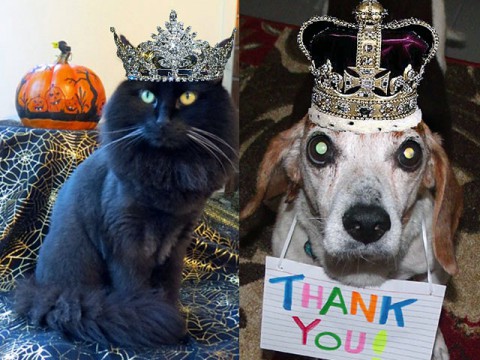 Voters can vote as much or as little as they like and for as many photos as they like. Feel free to vote for your own photos and encourage your family and friends to do the same!
Get those photos in by Saturday October 12th. The sooner they are entered…the more votes they can gather.
Finalists
The top 5 males and the top 5 female photos receiving the most donations by Midnight Friday October 18th will be featured as Finalists.
Finalists framed photos will be on display during the "final voting round" held exclusively at the Wags to Witches Fur Ball Bash on Saturday October 19th between 7:00pm-11:00pm.
Grand Prizes
Your pet will grace the cover of the 2014 Humane Society Calendar
$100.00 gift certificate to immortalize your pet in art or with a photography session with pet photography specialist Tina Hartman of Picture Your Photo (www.pictureyourphoto.com)
30-minute pet massage compliments of DC Royalty Licensed Massage Therapist and Certified Medical Massage Practitioner http://dcroyalty.com/
Gift Certificates for Cumberland Pet Sitting and Better Behavior Through Understanding
Plus bunches of more prizes for being one of the 10 finalists!
Rules
Entries – $10.00 per entry which must be paid at the time of submission, all of which counts as votes toward your picture. Unlimited entries permitted. Anyone residing in the U.S. is eligible to enter the contest, except Mister and Miss Wags to Witches 2013 grand prize pets; the remaining 8 finalists from the 2013 contest are eligible to participate again.
No humans in photos please. Photos with humans will be cropped prior to posting so only pets are visible. All pets welcome, not just cats and dogs! Since we are selecting a Mister and Miss, photos should ideally contain only one pet.
If your photo has multiple pets, please indicate which pet is being entered in the contest, or if you are entering multiple pets from a single picture, a separate entry fee will be due for each pet. Costumes or Halloween/Fall themes are encouraged but not required.
You may submit extra $$ at the time of your entry, which will be tallied as additional votes for your photo(s).
To enter, fill out the entry form on the Humane Society Website.