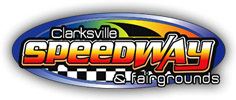 Clarksville, TN – Friday March 7th saw the Clarksville Speedway open for the season with the running of the Annual Tuckasee Toilet Bowl Race.
William Scoggins, the owner of the track said, "The crew has been here all day getting the track ready. We are hoping to have a great night with great racing, a great track and few wrecks."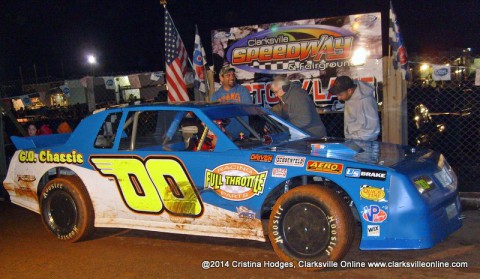 As the night went on the track seemed to get better and better.
Friday nights class winners were as follows:
Super Late Models
1st Place: Riley Hickman
2nd Place:  Brian Shirley
3rd Place:  Justin Asplin
Crate Late Models
1st Place: Ronnie Cooper
2nd Place:  Tyler Allen
3rd Place:  Jeff Walston
Modified A-Main
1st Place: Devin Gilpin
2nd Place:  Jamie Lomax
3rd Place:  Levi Kissinger
Saturday night was the second night of the two night event but unfortunately was it was rained out. The race is to be run Saturday, March 15th with gates opening at 1:00pm. Admission to the rain-out race is free for the stands and $25.00 for the pits.
These are the classes that will be running from the rain out
Late Models A-Main will start at lap 9 and continue to lap 40 ($2500 To Win)
AMS Openwheel A-Main 30 Laps
Southern Street Feature 12 Laps
UMP Street Stock 12 Laps
Pure Mini 12 Laps
The Clarksville Speedway is located at 1600 Needmore Road in Clarksville, TN.
Photo Gallery