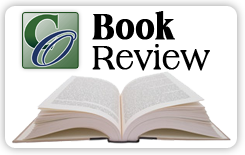 Michael Freeland just celebrated his 90th birthday in May and he's still going strong. Author of Blood River to Berlin: The World War II Journal of an Army Medic, Time and the River: A Memoir, and To Teach To Love: Reflections Past and Present, Freeland has just released Homeplace, an unusual book of poetry.
A resident of Hopkinsville, KY, Freeland chooses to share not only his own poetry and prose but that of a number of other writers as well. His wife, Ellen Freeland contributes some of her verse along with photographs and there are poems by their son, Stephen Allen Freeland.
Some of the other quotations are from John F. Kennedy, Henry David Thoreau, Rachel Naomi Remen, M.D., Jeanne Tessier, Luther Standing Bear, Dante Alighieri, Jose Ortega Cassett, T. S. Eliot, Viktor Frankl, Allen McCorstin, Allen Mike McCorstin, Sara Teasdale, General Omar Bradley, and A. E. Stallings. A couple of quotations from the Bible are there too.
The variety of readings in Homeplace makes this a book for contemplation. It is not a book that you hurry through like running to find the end of a mystery. Each page requires thought and retrospect over one's own feelings about the subject. The subjects range from episodes of war to quiet reflection on the memories that haunt one.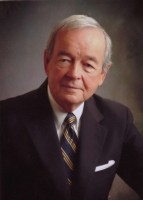 Freeland says, "Poetry should be carefully read—tender,/One word at a time/ Savored like rip persimmons/After the first killing frost./Gently rolled around your tongue/Like a lover's hungry kiss." ("The Taste of Poetry," page 88, Homeplace, Periploi Press, Nashville, TN, 2013)
Perhaps this is the best direction for reading Homeplace as this man who witnessed the horrors of World War II on battlefields long ago and then came home to live out his life thinking of the meaning of it all. His plea in an untitled poem on pages 86-8 7 reads, "Let me walk my way and live my life/Like unmeasured lines./Let me be me before I go."
Freeland believes that books find the people who need to read them—and in your busy life, I am hopeful that Homeplace will find its way to you.