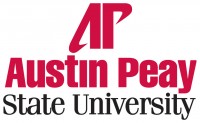 Clarksville, TN – Most people believe that teachers have three months off in the summer and spend their time lolling by the pool, shopping, and reading novels.
In truth, most teachers are spending their time taking college classes, going to professional development meetings, preparing changes in teaching methods through Common Core standards, and spending as much time as possible with their families in between these other activities.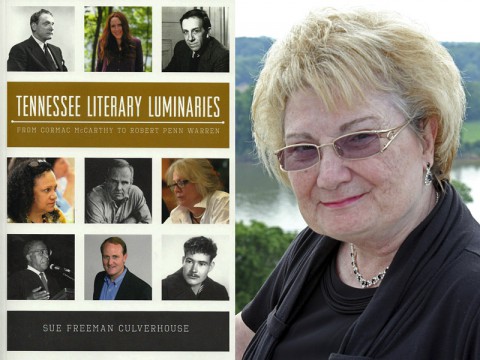 Sue Freeman Culverhouse recently was the guest speaker for a graduate class at Austin Peay State University. Dr. Benita G. Bruster, professor for Reading 6051, "The Art of Teaching Writing," met Sue when she spoke at Woodward Library Society earlier this year.
Dr. Bruster asked Culverhouse if she would be willing to talk to the class about the literary magazine she established at Watauga Elementary School and her latest book, Tennessee Literary Luminaries: From Cormac McCarthy to Robert Penn Warren.
Culverhouse's speech covered three subjects: how to write a book, Tennessee Literary Luminaries, and Watauga Writes, the literary magazine written by children through an after school program Sue initiated.
Initially, Culverhouse described how to choose a topic, the process of finding a publisher, working with a deadline, completing a manuscript and promoting one's book. She talked about different types of publishers and how each works with the writer.
Her discussion on Tennessee Literary Luminaries covered the lives of all eleven writers whose biographies appear in the book. She emphasized the inspiration of overcoming various challenges that each writer faced and how these situations could encourage students to attain their own goals.
Teachers from several different counties were participating in the class and expressed their enthusiasm for incorporating the book in their curriculum, noting that Tennessee students have little or no knowledge of these writers, but should have this information as part of their school experience.
Culverhouse told about changes in the lives of students who participated in writing, editing, and illustrating stories for the literary magazine at Watauga. Many students were starting at the sentence-writing level when they entered the program, but were able to write stories and poems by the time the magazine was published. Third- to fifth-grade students participated.
Parental support came in providing snacks for the afternoon sessions and taking part in the autograph party at the end of school; students autographed their stories for everyone who bought the book.
All money for the publication and party had to be raised through sale of the literary magazine at $5.00 per copy. Total cost each year was approximately $1,000. Some donations from local businesses also helped defray the cost as did a grant one year from Bath Fitters.