APSU Sports Information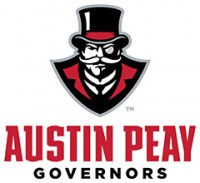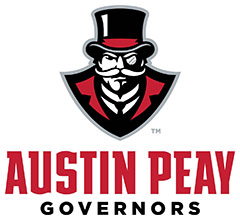 Clarksville, TN – Austin Peay State University's athletics department has partnered with SIDEARM Sports to provide its official athletics website and online offerings, culminating in Thursday's relaunch of www.LetsGoPeay.com .
The redesigned www.LetsGoPeay.com presents the athletic department's 15 teams information – news, rosters and statistics – in a cleaner, simplified format. The new navigation allows visitors to access the information they want quickly and easily.
Upon reaching the website, visitors will be able to access the department's top new stories immediately.
Visitors also will be presented tabs to access the department's social media offerings, its YouTube video stream, upcoming composite schedule of athletic contests and a separate listing of upcoming athletics events.
In addition, all of the navigation items will be tailored to feature each team visitors select that team's home page.
Traveling down the page will reveal an updated list of photo galleries available as well as an additional listing of recent headlines.
The feature fans will most recognize on the redesigned site is the header which features Clarksville icons – a homage to the community Austin Peay calls home. Austin Peay's Browning Building, R.J. Corman Railroad Bridge over the Cumberland River, a MH-60 Blackhawk helicopter represents nearby Fort Campbell and the Montgomery County Courthouse are among the landmarks featured.
Finally, the site now features a responsive design allowing users to easily access and navigate www.LetsGoPeay.com from mobile devices.
Thanks to the use of an adaptive mobile platform, the website detects how the user is accessing www.LetsGoPeay.com – via smartphone, tablet or desktop – then conforms to the device, allowing the user to navigate through the site easily on any device.