Company targets business with false promises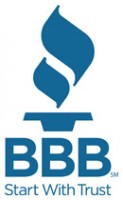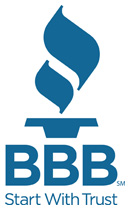 Clarksville, TN – The Better Business Bureau (BBB) warns Middle Tennessee companies of the business practices of Promote U, also known as Made 2 Order, which is owned and operated by Robin L. Kincaid. The company is located at 1830 Donelson Parkway Dover, TN 37058 phone number 931-278-0943 – previously located at 1685 Fort Campbell Blvd # C Clarksville, TN 37042.
BBB has received numerous complaints from businesses located in Clarksville, Joelton and Madison TN alleging Promote U approached businesses with offers to make marketing products, such as signs, hats, hoodies, etc. with promises that the products would be ready in one to two weeks; however, Promote U failed to deliver the products as promised and no refunds were given.
One business stated, "Our co. was misled by a con. This man (Robin Kincaid) offered a discount to us for the payment in full and did not deliver our ordered goods as they were promised. "
Another business said, ""Promote U" solicited his services to our business by walking into our office. We in fact needed the services he could offer for printing. He quoted us $250.00. We agreed to quoted price. When the marketing staff was not available he brought in a work order to the accountant, which she paid in good faith, the work order was for $1,000.00. We were told we would have our ordered product in a week. We had expectations of this being longer than a week waiting period. Four weeks passed and we called his number many times with no answer or return call."
BBB obtained a copy of the contract Mr. Kincaid uses, which lists PO Box 20734, Clarksville, TN; however, BBB's investigation indicates that box was closed in Sept 2013.
If you have had an unsatisfactory experience with Promote U/Made 2 Order, BBB would like to speak with you. Please contact us at 615.242.4222 or file a complaint at www.gobbb.org.
BBB offers the following general advice:
Research the company: Visit BBB.org to obtain information regarding the company's BBB rating and marketplace performance. Google the company and business owner's name to see what other people are saying about their service.
Unresolved complaints and negative reviews from other consumers are a warning sign.
Pay with a credit card: If you do not receive the product, your credit card issuer can assist you with the disputing the charges and getting your money back under the Fair Credit Billing Act.
Keep documentation: Ask the business for a receipt or contract so you have proof of the transaction.
About the Better Business Bureau
For more than 100 years, Better Business Bureau has been helping consumers find businesses, brands and charities they can trust. In 2013, consumers turned to BBB more than 132 million times for BBB Business Reviews on more than 4.5 million businesses and Charity Reports on 11,000 charities, all available for free at bbb.org.
Better Business Bureau Serving Middle Tennessee and Southern Kentucky, founded in 1961 and serving 38 counties in Middle Tennessee and 7 Southern Kentucky counties, is one of 112 local, independent BBBs across North America.