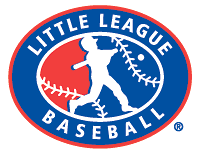 Clarksville, TN – In a win or go home situation, July 21st at Eddie Page Field in the 12-year old Little League State Tournament loser's bracket, Gavin Hams stepped up and pitched a gem for Clarksville National; as they stayed alive with a 5-1 victory versus Spring Hill.
Hams went 5-and-two-thirds innings, giving up just three hits and one run, while striking out 12 and walking only one Spring Hill hitter.
Hams would have pitched a complete game, but reached his 85 pitch Little League limit just one out short.
It looked early on like it was going to be a pitcher's night, as Hams was matched by Spring Hill starter Elijah Williams for the first two innings – with only one base runner reaching in the first two innings.
But Clarksville National would break the scoreless deadlock with a run in the top of the third inning, while also picking up their first hit of the tournament in the process.
Zach Boyd got the inning going when he reached on a Spring Hill error, followed by a single from Brett Pritts – moving Boyd to second base – and Durrett McKay loading the bases with an infield check-swing single.
That brought up Anthony Patterson, who was hit by a pitch, which forced in Boyd with the game's first run.
Clarksville National would add to its lead by picking up a second run in the top of the fourth inning – without benefit of a hit.
Isaac German opened the inning with a walk and an out later moved to second base when Christian Isbell walked.
Both runners would move up a base on a fly ball to right field off the bat of Ryan Wolfe, with German scoring three pitched later on a wild pitch to extend the lead to 2-0.
Clarksville National would break the game open in the top of the fifth inning, scoring three times, including an RBI single by Clay Smith and a RBI double by German.
Spring Hill, who only had a two-out fourth-inning single from J.J. Rercado before the sixth inning, collected two hits in its final at bat – including an RBI single from Hadyn Wenzicki to break up the shutout.
Clarksville National will now advance in the bracket to face Tullahoma, July 22nd at 6:00pm.