Written by Sgt. David Cox
2nd Brigade Combat Team, 101st Airborne Division (AA) Public Affairs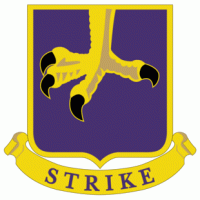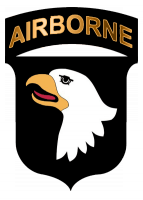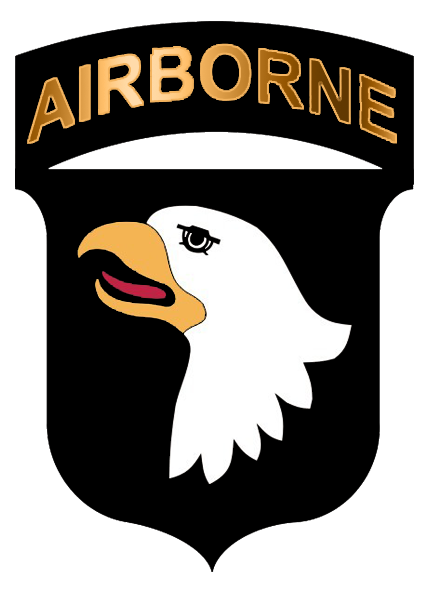 Laghman Province, Afghanistan – Forty-three years ago, U.S. Congress designated August 26th as Women's Equality Day to commemorate granting women the right to vote.
When put into historical military context, the roles women have filled in their service to their country have gone under measureable change in the 239 year history of the U.S. Army — when women would help nurse the wounded and sick during the Revolutionary War.
Now, women make up approximately 15 percent of the active-duty Army and represent 95 percent of its' career fields.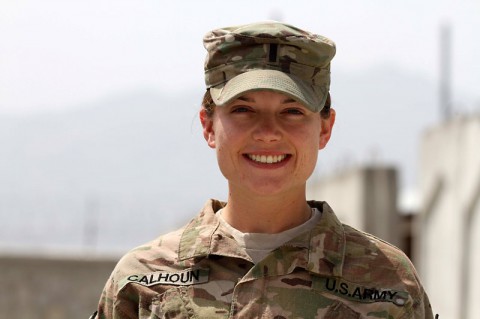 U.S. Army 1st Lt. Brigid Calhoun, an All-Source Intelligence officer with Company B, 2nd Brigade Special Troops Battalion, 2nd Brigade Combat Team, 101st Airborne Division, and native of Hilsdale, Illinois, whose heritage runs deep with service, is an example of not only how times have changed but how the future of the Army looks in the hands of the upcoming leadership.
Calhoun spoke to her interest in her career choice prior to joining the Army.
"I had wanted to be an intelligence professional for several years before I considered the Army," Calhoun said. "During my junior year of high school, a family friend who was a senior, mentioned he was interested in attending West Point. I did not know much about the academy. So I began researching it out of curiosity, and then realized that I could earn a top-rate education and serve as an intelligence officer in the Army. I visited the academy in the fall of my senior year and fell in love with the campus, history, and culture of the school."
Calhoun said that she found solid mentorship at the academy.
"I was fortunate enough to study under two phenomenal officers and scholars at West Point: Col. Gail Yoshitani and Lt. Col. Matt Hardman. I took multiple history classes with each of them, and they pushed me to be a better analyst, writer, and officer," said Calhoun. "I still keep in touch with both regularly and they continue to provide mentorship and professional development. I think it's extremely important for young leaders to seek out mentors from various backgrounds. Col. Yoshitani has helped me work through some of the [challenges] with being a female in the Army while Lt. Col. Hardman offers me the infantry/maneuver perspective, which has helped me identify the most effective ways to communicate our intelligence assessments to the brigade commander and his staff."
Yet, before she had military mentors, it was her drive toward success that was instilled early on by her parents.
"They are both extremely driven people. My dad worked for the sale steel company for nearly 40 years and worked his way from a low level salesman to president of his company," she said. "I have internalized many of his tricks of the trade as far as people skills, building relationships, and 'selling' your products. A big part of being an intelligence officer is being able to articulate your assessments to your commander and outside organizations. Especially in this current fight as assets dwindle and the CF footprint is shrinking, intelligence professionals must constantly demonstrate their added value to the larger fight to convince decision makers to leverage effects in our areas of operation. My mom has also had a significant impact on my development in teaching me patience and how to care for soldiers. The compassion and empathy I learned from her balance out the more aggressive traits I inherited from my dad."
The balance she learn from here parents have also help in developing younger Soldiers.
"The biggest thing I try to show them is that I'm a human being just like them," said Calhoun. "While there is good reason for separation between the ranks, I try to be as humble and down to earth as possible with my Soldiers."
U.S. Army Capt. Brandon McGuire, the brigade assistant intelligence officer-in-charge with HHC 2nd BSTB, 2nd BCT, said the Calhoun is a role model for junior enlisted Soldiers to follow, and that she pushes them as hard as she pushes herself.
"She does not accept mediocrity," McGuire said.
Sgt. Paul Thompson, an Intelligence Sergeant with Company B, 2nd BSTB, 2nd BCT, said "Working with 1LT Calhoun as my platoon leader has been a privilege. She is always willing to pass on her knowledge and expertise to her Soldiers and has been a great mentor and leader her Soldiers."
Calhoun also credits her heritage as an additional source of motivation for success in the military.
"Both of my grandfathers served in WWII," she said. "My paternal grandfather was in the Army Air Corps and served as a navigator on the B-29 bomber in the Pacific. My maternal grandfather was a career Engineer officer who helped rebuild Japan after the war ended."
With the Army now allowing women in combat positions, Calhoun stated that the Army is making moves in a positive direct.
"We pride ourselves in being an adaptive and learning organization. So I think these dialogues are healthy and necessary," said Calhoun. "The Army has proven to be one of the more progressive and egalitarian American institutions throughout history, which is also a source of pride; however, if females are given these opportunities they need to prove that they are deserving of them and not expect any breaks or favoritism due to their gender."