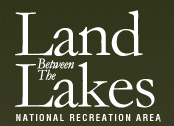 Golden Pond, KY – Land Between The Lakes National Recreation Area invites the public to participate in archery deer season which begins in September.
All hunters must possess State Hunting License/Deer Permit, Land Between The Lakes Hunter Use Permit (age 16 and over), and a Hunter Safety Card according to Kentucky or Tennessee state regulations.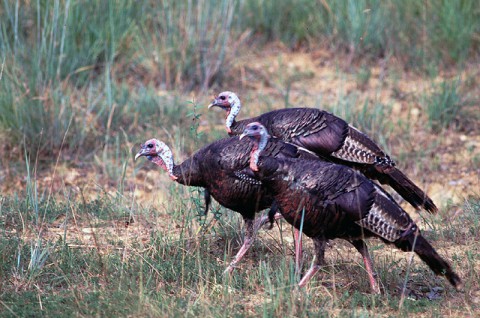 Kentucky
Archery:  September 6th-January 19th
Crossbow:  October 1st-19th and November 8th-December 31st
Youth Quota Hunt:  October 25th-26th
Adult Quota Hunt:  November 22nd-23rd
Tennessee
Archery/Crossbow:  September 27th-January 4th
Youth Quota Hunt:  October 18th-19th
Adult Quota Hunt:  November 14th-15th and November 29th-30th
Archery and crossbow hunting is not permitted one day immediately before each quota hunt or during quota hunts.
Reference the 2014-2015 Deer Hunting Information for specific regulations, as well as state regulations. Information is available at visitor facilities and www.landbetweenthelakes.us/seendo/outdoor-rec/hunting/
Deer harvested on both the Kentucky and Tennessee portions of Land Between The Lakes are bonus deer; they do not count towards statewide deer bag limits. Deer hunting provides a unique recreational opportunity within the region and helps maintain a healthy deer population.
Licensed archers with required state licenses or permits may harvest one turkey (either sex), squirrels, woodchucks, coyotes, and armadillos.
Hunters can hone their archery skills on the archery practice range and the field archery range at the Golden Pond Target Range, located just off US68/KY80. The range is open from dawn to dusk on a first-come, first-served basis and closes on Wednesday mornings until 11:00am for weekly clean-up.
Land Between The Lakes National Recreation Area manages more than 170,000 acres in western Kentucky and Tennessee as part of the U.S. Forest Service and the Department of Agriculture's public lands program. Land Between The Lakes offers outdoor recreation, lake access, land management, and environmental education to over 1.4 million visitors annually.
The Friends of Land Between The Lakes works in partnership with the Forest Service providing program services, funds development, and volunteer support.
To find more information about Land Between The Lakes, log on to the official website at www.landbetweenthelakes.us or call toll-free at 1.800.LBL.7077 or local at 270.924.2000.
For more information on the Friends of Land Between The Lakes, log on to www.friendsoflbl.org
To subscribe to the official electronic newsletter, send an email to LBLinfo@fs.fed.us. Land Between The Lakes official Twitter accounts include @LBLScreechOwl, @LBLNature, @LBLHomeplace, and @LandBtwnLakes.
USDA is an equal opportunity provider and employer.