Falls Prevention Awareness Day is September 23rd, 2014

Nashville, TN – A simple fall may be just a nuisance for many people, but for a senior adult it can be a matter of life or death.
Tennessee Governor Bill Haslam has declared September 23rd, 2014 as Falls Prevention Awareness Day to promote simple ways to prevent and reduce falls among older adults. «Read the rest of this article»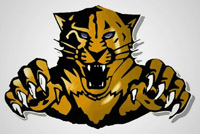 Clarksville, TN – Last year Clarksville Academy's volleyball team defeated East Robertson High School to hand them their first loss in district play, but there was no repeat of the upset September 23rd, with the Lady Cougars falling to the Lady Indians in three straight games by scores of 25-16, 25-16 and 25-22.
Trouble handing the East Robertson (19-9, 8-0 District 10-A) service hampered the Lady Cougars, who currently sit in third-place in the district standing having suffered all of its district losses to East Robertson and Nashville Christian School – the top two teams in the district standings. «Read the rest of this article»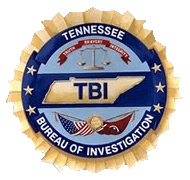 Nashville, TN – The Tennessee Bureau of Investigation (TBI) has obtained indictments for a hair salon manager accused of fraudulently using a customer's credit card information.
At the request of 19th District Attorney General John Carney, TBI Special Agents began investigating Lori Amber Carter on July 29th.
During the course of the investigation, TBI Agents, along with investigators from the Ridgetop Police Department, developed information that in February, Carter, a manager of Royal Tease Salon in Greenbrier, TN obtained the credit card information of a patron.
«Read the rest of this article»
Austin Peay Sports Information Office

Toledo, OH – Austin Peay State University men's golf team struggled through its worst tourney round and slipped to tenth place in the final standings of the Inverness Intercollegiate, Tuesday, at the Inverness Club.
The Govs shot a final round 309 to finish at 918 (308-301-309). East Tennessee (878) held off South Florida (880) for the championship.
«Read the rest of this article»

Montgomery County, TN – The Clarksville Police Department was dispatched to a vacant home on Madison Street in response to possible trespassing, which turned into a methamphetamine manufacturing investigation.
The property owner believed people had been in the home and told officers that he had seen signs of meth manufacturing. CPD contacted the 19th Judicial District Drug Task Force, Clarksville Fire Rescue and Montgomery County EMS.
«Read the rest of this article»

Clarksville, TN – On September 22nd, 2014 at 12:30am, Officer M. Spielhagen, from the Clarksville Police Department, responded to a crash on Tiny Town Road (SR-236), west of Needmore Road.
While riding his bicycle, Vince A. Freeman, a 22 year old Clarksville resident, was struck by an unknown vehicle. Freeman died from his injuries caused by the collision. «Read the rest of this article»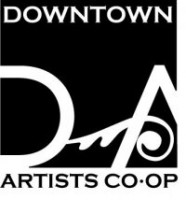 Clarksville, TN – On Thursday, October 2nd, 2014 Nada Fuqua will present her latest works entitled "Landscapes, Mostly, a Continuation" at the Downtown Artists' Co-op in historic downtown Clarksville (96 Franklin Street) from 5:30pm to 8:00pm.
The exhibit will be open through the month of October.
Light refreshments will be served. Free to public.

Clarksville, TN – Traffic collision on Providence Boulevard (79) near Oak Street Only one south bound lane is open. Traffic is being rerouted down Oak Street. If at all possible, try to avoid this area.
Three vehicles involved with injuries. No details on how many injuries and the seriousness of the injuries at this time.

Montgomery County, TN – The 19th Judicial District Drug Task Force is again partnering with DEA to collect unused medications and dispose of them properly.
From 10:00am to 2:00pm Saturday, agents will be stationed at Walgreens, 1954 Madison Street in Clarksville to collect the medications.
«Read the rest of this article»
45% prefer off-season travel, which can save hundreds of dollars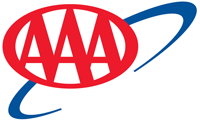 Tampa, FL – The summer travel season is over, but a new survey shows the majority of Americans are not ready to put their luggage away.
According to a recent AAA Consumer Pulse™ survey, three in four people plan to take at least one leisure trip of 50 miles or more, requiring overnight accommodations, in the next three months. Click here to view the survey.
«Read the rest of this article»