Consumers Paid the Cheapest September Gas Prices in Four Years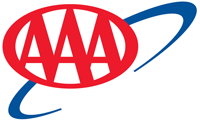 Tampa, FL – Drivers across the United States paid the lowest September gas prices since 2010. The national average was $3.39 per gallon, which was about 13 cents less than last year and 44 cents cheaper than 2012.
Throughout September, Florida gas prices averaged $3.32, which was 14 cents cheaper than last year, and 46 cents less expensive than 2012. In Georgia, the average price was also $3.32, which was 7 cents cheaper than last year and 43 cents less than 2012. The average price in Tennessee was $3.17, which was 56 cents less than last year and 47 cents cheaper than 2012.
"Gas prices typically slide in September as the busy driving season ends and because many stations begin selling less costly winter-blend gasoline on September 16," said Mark Jenkins, spokesman, AAA – The Auto Club Group. "Gas prices generally have been less expensive than in recent years due to the dramatic boom in North American petroleum production.
"Gas prices could fall another 20 cents per gallon by the time families load up the car for Thanksgiving," continued Jenkins. "If everything goes smoothly, buying gas for less than $3.00 per gallon should be refreshingly common in the southeastern U.S. this winter."
It is possible that gas prices may remain relatively flat over the next week or two due to relatively heavy refinery maintenance. Seasonal maintenance can reduce refinery production and lead to tighter gasoline supplies. Refineries should complete most of this seasonal maintenance by the middle of October.
The national average price of gas in October has declined three consecutive years by an average of 13 cents per gallon. Gas prices averaged $3.49 per gallon in October during the previous three years.
AAA updates fuel price averages daily at www.FuelGaugeReport.AAA.com. Every day up to 120,000 stations are surveyed based on credit card swipes and direct feeds in cooperation with the Oil Price Information Service (OPIS) and Wright Express for unmatched statistical reliability. All average retail prices in this report are for a gallon of regular, unleaded gasoline.
Current and Past Price Averages
Regular Unleaded Gasoline
| | Tuesday | Week Ago | Month Ago | Year Ago |
| --- | --- | --- | --- | --- |
| National | $3.33 | $3.34 | $3.43 | $3.40 |
| Florida | $3.29 | $3.28 | $3.37 | $3.34 |
| Georgia | $3.30 | $3.28 | $3.34 | $3.26 |
| Tennessee | $3.12 | $3.13 | $3.22 | $3.20 |