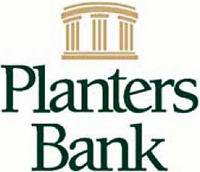 Clarksville, TN – Local Photographer Shane Moore will show a collection he's titled "Touch of Grey" at the Planters Bank-Hilldale Gallery on Thursday, October 2nd- Wednesday, November 5th.
Moore is a photographer committed to traditional black & white film photography. While he does incorporate digital images into some of his fine art prints, his passion and goals remain creating interesting, thought-provoking or beautiful images on film, then producing one-of-a-kind archival prints in his darkroom.
The exhibit, "A Touch of Grey," features images mostly from the darkroom and mostly black and white with many shades of grey, perhaps with a dash of colour.
Moore's style and subject matter could be considered landscape photography, but there are many images that defy that classification and he enjoys the defiance.
He finds his subjects through travels, both near and far. All images are found and many are usual, mundane objects captured in an unusual or different way. Moore loves the thrill of the chase – finding unusual or unique ways to frame and expose an image define the thrill of the chase.
Developing perfect prints in the darkroom is the other part of this traditional process that challenges and fulfills him. "I am going to keep shooting film as long as I can buy it," says Moore. "I am just getting competent at this, so why stop now? We have to keep this art form alive, and I just want to be a part of that."
Prints in the exhibit were taken mostly from the last two years, but some old favorites (more greys) from as far back as 2002 found their way into "Touch of Grey."
A Clarksville native and long-time resident, Moore is a member of the Clarksville Downtown Artists Co-Op. His work has won multiple awards and has been exhibited all over the Middle Tennessee and Southern Kentucky region. He has a Bachelor's degree from APSU with a Minor in Photography and a Major in Computer Science.
The Planters Bank-Hilldale Gallery is located at 1971 Madison Street, Clarksville, TN. The exhibit is open during regular banking hours, Monday-Thursday from 8:30am-4:00pm and Fridays from 8:30am-5:30pm.
Upcoming exhibits include Painter Larry Martin in November and Photography Beverly Parker in December.