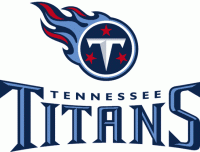 Nashville, TN – With 17 seconds remaining in the game, Sammie Hill blocked a 55 yard field goal attempt by the Jacksonville Jaguars (0-6) to give the Tennessee Titans (2-4) a 16-14 victory at LP Field, Sunday. The win ended the Titans four game losing streak.
"The moment when my hand touched it, I turned around to make sure I didn't just tip the ball. So when I saw it fall, I'm thinking 'Thank you, God. Thank you, Jesus.' It felt great," stated Hill.
"But there is no feeling in the world right now, that I can say makes me feel good, and any better than just getting the win today," Hill said. "Forget the block. Just win. That's the biggest part for me. I don't care how we did, as long as we did."
The Titans were up 16-7 with 2:43 remaining in the 4th quarter, when the Jaguars drove 83 yards down the field for a touchdown. The drive was capped with a 20 yard touchdown pass from quarterback Blake Bortle to tight end Clay Harbor.
On the ensuing kickoff, Jacksonville's Josh Scobee attempts an onside kick that is recovered by linebacker LaRoy Reynolds for the Jaguars. Safety Michael Griffin had a chance to recover the ball for the Titans, but his right arm was pulled away at the last second preventing him from wrapping it up. This led to the last second field goal to win the game that Hill blocked.
The Titans defense bent but did not break for most of the game. Until the final minutes, the only score they allowed to the Jaguars was a 80 yard touchdown drive on Jacksonville's opening possession.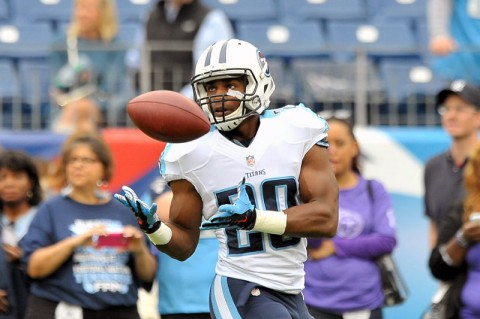 The defense sacked Bortle six times. Jurrell Casey led the team with a pair of sacks, Kamerion Wimbley, Shaun Phillips, Marqueston Huff and Karl Klug each one.
Tennessee had only five penalties in the game and it was their second consecutive game without a turnover.
Titan's quarterback Charlie Whitehurst completed 17 of 28 pass attempts for 233 yards. Wide receiver Justin Hunter caught 3 balls for 77 yards. While tight end Delaine Walker hauled in 3 passes for 57 yards.
Running back Bishop Sankey, starting in place of injured Shonn Greene, ran for 61 yards on 18 attempts. Jackie Battle scored Tennessee's only touchdown on a one yard run.
Tennessee kicker Ryan Succop connected on three field goals from 25, 21 and 42 yards.
When asked if he was disappointed having to settle for field goals, Titans head coach Ken Whisenhunt replied, "Yeah and because we were so good in the red zone last week, you know, and we felt like we had a good plan going in this week. There are a couple of little detail things that we have to do better at as a group, our entire team, and I think that we will learn from it."
For the Jaguars, quarterback Blake Bortle threw for 336 yards on 32 of 46 attempts. He had a touchdown throw and an interception on the day. Bortle also rushed for 38 yards on 5 attempts. Wide receiver Cecil Shorts caught 10 passes for 103 yards. Tight end Clay Harbor had 91 yards and a touchdown on 3 receptions.
Running back Storm Johnson rushed 10 times for 21 yards and a touchdown.
"It's been a long time since we had a win. I'm excited," said Delanie Walker. "I'm the type of player that will criticize what we do, and I feel as on offense, we have to play better. I'm happy about everything, but I'm always looking to the future on what we have to do to get better."
"Well, obviously I feel better in here today, glad to get the win. I thought our guys played hard today. Give Jacksonville credit, they played their tails off and you know they made some plays at the end," stated Whisenhunt. "But, ultimately we made enough plays to win today and that's really what it's about. At times I thought we were clicking pretty good, but you know that's the thing that we've got to continue to improve on and at least we can do that from a win this week which makes it a lot better."
The Tennessee Titans head north next week to take on the Washington Redskins Sunday, October 19th at FedExField. Kick off is at 12:00pm CDT.
Box Score
Jacksonville Jaguars 14, Tennessee Titans 16
| | | | | | |
| --- | --- | --- | --- | --- | --- |
| | 1 | 2 | 3 | 4 | Final |
| Jacksonville Jaguars | 7 | 0 | 0 | 7 | 14 |
| Tennessee Titans | 3 | 7 | 3 | 3 | 16 |
Jacksonville Jaguars

Passing
CP/AT
YDS
TD
INT
B. Bortles
32/46
336
1
1
Rushing
ATT
YDS
TD
LG
B. Bortles
5
38
0
11
D. Robinson
5
22
0
6
S. Johnson
10
21
1
7
J. Todman
3
1
0
2
Receiving
REC
YDS
TD
LG
C. Shorts
10
103
0
23
C. Harbor
3
91
1
59
A. Robinson
8
68
0
15
M. Lee
2
26
0
16
W. Ta'ufo'ou
2
20
0
14
A. Hurns
2
18
0
10
D. Robinson
3
14
0
12
J. Todman
1
0
0
0
S. Johnson
1
-4
0
-4
Fumbles
FUM
LOST
REC
YDS
C. Shorts
1
1
0
0
W. Blackmon
0
0
0
0
Kicking
FG
LG
XP
PTS
J. Scobee
0/1
0
2/2
2
Punting
NO
AVG
I20
LG
B. Anger
6
41.7
1
64
Kickoff Returns
NO
AVG
TD
LG
J. Todman
1
25
0
25
Punt Returns
NO
AVG
TD
LG
A. Sanders
2
5
0
8
Tennessee Titans

Passing
CP/AT
YDS
TD
INT
C. Whitehurst
17/28
233
0
0
Rushing
ATT
YDS
TD
LG
B. Sankey
18
61
0
22
D. McCluster
2
6
0
3
J. Battle
1
1
1
1T
L. Washington
1
1
0
1
C. Whitehurst
2
1
0
2
Receiving
REC
YDS
TD
LG
J. Hunter
3
77
0
38
D. Walker
3
57
0
37
D. McCluster
6
52
0
25
N. Washington
2
23
0
17
L. Washington
1
11
0
11
B. Sankey
1
7
0
7
K. Wright
1
6
0
6
Fumbles
FUM
LOST
REC
YDS
C. Whitehurst
1
0
0
0
J. McCourty
0
0
0
0
D. Walker
0
0
1
0
A. Williamson
0
0
1
41
Kicking
FG
LG
XP
PTS
R. Succop
3/3
42
1/1
10
Punting
NO
AVG
I20
LG
B. Kern
5
39.8
3
69
Kickoff Returns
NO
AVG
TD
LG
L. Washington
1
50
0
50
Punt Returns
NO
AVG
TD
LG
D. McCluster
4
4
0
5