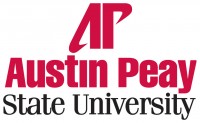 Clarksville, TN – In 1794, a man named Valentine Sevier sent an urgent letter from his home along the Cumberland River, in what is now Clarksville, to his brother John. In it, he described a recent attack by Native Americans on their small settlement.
The attackers, he wrote, "scalped my daughter Rebecca. I hope she still will recover."
Valentine sought comfort from his older brother, John Sevier—a famous solider and frontiersman, who would become Tennessee's first governor.
In the late eighteenth century, most of the settlers living in the area knew his name. The moniker still pops up on maps and buildings around the state, but John Sevier's legend has diminished over time.
At 4:00pm on November 12th, Gordon T. Belt, director of public services for the Tennessee State Library and Archives, will discuss his new book, "John Sevier: Tennessee's First Hero," in the Austin Peay State University Morgan University Center, Room 303. The event, which is free and open to the public, is sponsored by the APSU Department of History and Philosophy and the APSU Phi Alpha Theta History Honor Society.
In his preface to the book, Belt said he relied on "folklore, anecdotes, family narratives and historical accounts" to gain a "greater understanding of Sevier's life and legacy."
For more information on this event, contact Dr. Minoa Uffelman, APSU associate professor of history, at .