Civil War Christmas Tour Offered December 5th-7th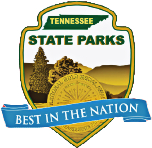 Chapel Hill, TN – Henry Horton State Park will host A Civil War Christmas Tour December 5th-7th.
Middle Tennessee is home to great historical attractions and Henry Horton's tour will give visitors the opportunity to experience what the area has to offer, while staying at a beautiful state park.
A Civil War Christmas Tour will include a bus ride to visit the historic Carnton Plantation, the Athenaeum, a Franklin Candlelight Tour, the Maury County Christmas Tour and the Stones River Battlefield for the 150th anniversary of the Battle of the Cedars.
Guests will stay at the park Inn, with most meals being served at the Governor's Table Restaurant inside the park.
The cost is $292.65 per person, which includes a room, event costs and most meals.
For more information, or to register, contact Ryan Jenkins at or 931.364.7724. The registration deadline is November 21st.
Henry Horton is a 1,532-acre state park with four hiking trails, featuring an abundance of wildlife such as wild turkey, deer and many kinds of wildflowers. The park offers hours of family enjoyment whether it's swimming, fishing along the Duck River, playing volleyball or basketball or just having a picnic.
Henry Horton State Park also is well known for its championship 18-hole golf course, inn and cabins, campgrounds and trap and skeet range.
For more information about the park, please call the park office at 931.364.2222 or visit http://tnstateparks.com/parks/about/henry-horton.