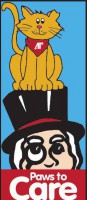 Clarksville, TN – The campus of Austin Peay State University is home to more than 15 feral cats and kittens, and members of the university community are doing their part to both care for and provide a home for APSU's feline family.
Rather than removing or adopting out these feral cats, the mission of Paws to Care is to provide a stable cat colony on campus.
By providing spaying and neutering services, as well as treating them for rabies and other illnesses, the territorial-minded cats help prevent the community from growing out of control.
APSU Physical Plant Operations Manager Debbie Suiter said feral cats that have not been spayed or neutered could reproduce at a rate that can increase a population from 12 cats to 2,000 in just four years.
"Our goal is to spay and neuter the larger cats, but not adopt them out because they're so hard to tame," Suiter said. "Plus, this campus is their home, and they help to keep down other issues like rodents."
Beyond caring for adult cats, Paws to Care adopts out younger kittens. Suiter said the organization has already adopted six kittens to people in the area. The goal, Suiter said, is to place kittens in a home before they can become feral.
"Our other goal is to take the kittens and find them a home away from campus," Suiter said. "Once (the kittens) get socialized, they really do become sweet."
For more information, visit Paws to Care online at www.apsu.edu/advancement/giving, or contact Suiter by email at suiterL@apsu.edu or telephone at 931.221.7021.
Donations are accepted in any amount, however a $300.00 donation can provide one feral cat with vaccinations, spay or neuter procedures and food for one year.