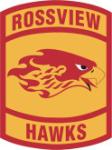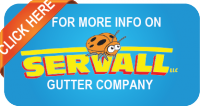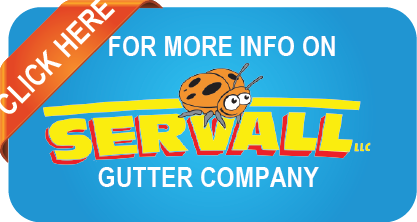 Clarksville, TN – The Rossview Lady Hawks announced to the rest of District 10-AAA they are ready to repeat as champions Tuesday with a dominating performance against the Northwest Lady Vikings. The Lady Hawks smothering defense held the Lady Vikings to single digit scoring in each quarter on the way to a 50-19 victory.
The Lady Hawks defense was simply too much for the Lady Vikings to overcome. The Lady Hawks generated over 20 Lady Vikings turnovers.
"I thought we played a pretty strong game," Lady Hawks coach Justin Woods said. "Defense is kind of what we hang our hat on. I thought we had a good effort defensively tonight."
The formula that took the Lady Hawks to the state tournament in Woods first year is still working. Solid defense and an offense that runs through his talented and deep post game.
Eight different Lady Hawks scored in the game, mostly in the paint where they controlled the game. The Lady Hawks out-rebounded the Lady Vikings 23-to-10 and blocked seven shots.
"We rebounded the ball well which gave us some transition opportunities," coach Wood said. "I thought we did a good job early, especially pounding it inside. That opens up some driving lanes and opens up some threes."
Sophomore point guard Karle Pace led the team with 10 points. She also led the team in assists and had two steals. Semaijia Ogburn had nine points, eight rebounds and a blocked shot. Jemiah Harrison pulled down seven boards to go with eight points and four blocks.
The Lady Hawks opened the game with a 15-2 run. Twelve of those 15 points came in the paint with Harrison and Mickey Head doing most of the damage in the post. The Lady Vikings scored only four points in the first quarter and five in the second. By halftime they were in a 29-9 hole. As the game went on the hole got too deep for the Lady Vikings to dig out of.
Jashia Huey and Taylor Seneseney both scored six points for the Lady Vikings. Huey's points were two 3-point shots. Her second three-pointer was the last shot the Lady Vikings made in the game.
"The formula doesn't really change for us," coach Wood said. "I think the girls kind of understand after last year, being my first year. They understand what the expectation is and how we want to play. I think they have adjusted to that."
"We are trying to get some new roles with the leaving of our seniors. That is still kind of a work in progress, but overall I'm pleased with tonight."
Box Score
Northwest 19, Rossview 50
| | | | | | |
| --- | --- | --- | --- | --- | --- |
| | 1 | 2 | 3 | 4 | Final |
| Northwest Lady Vikings | 4 | 5 | 4 | 6 | 19 |
| Rossview Lady Hawks | 15 | 14 | 15 | 6 | 50 |
Northwest
Jashia Huey 6, Taylor Senseney 6, Megan Thompson 4, Kaitlin McLaughlin 2, Akiya Brown 1
Rossview
Karle Pace 10, Semaijia Ogburn 9, Jemiah Harrison 8, Liz Quinis 6, Mickey Head 6, Haylee Croom 4, Cassidy Taylor 3, Madison Rowland 2