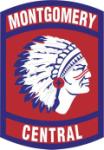 Cunningham, TN – The Clarksville area continues to prove it has some of the best junior golfers in the state of Tennessee, with Montgomery Central High School standout Tyler Britt signing to continue his golf career at the collegiate level with the Bethel University Wildcats in McKenzie, TN.
Britt, who will graduate in May with honors, has played as the number one golfer for the Indians the past four years — including having a team-best 39.5 average per nine holes this past fall, earning second-team all-area honor. Overall, Britt is a four-handicap, with a 75 average on 18 holes.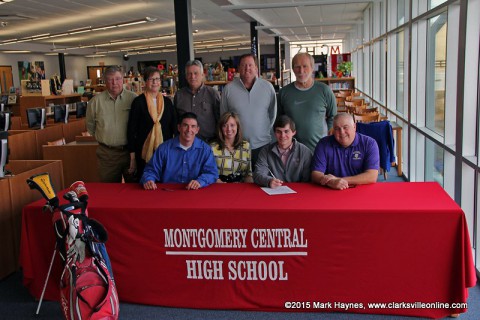 "It's a huge honor to get a chance to play in college," Britt said. "I think it's like only two percent of all high school athletes get to play college sports, so to be a part of that two percent is an honor."
Britt began his golf career as an eight-year old in the First Tee Program, under Dave Burk, then through the Clarksville Junior Golf Tour and swing lessons with local golf pro Jeff Vaughn and prepped under a pretty good golfer in his own right at MCHS in Jimmy Young.
"Tyler's future is in front of him and his best golf is in front of him," Young said. "Sometimes it takes a couple of years after high school to really mature as a golfer and learn to as I call it 'get that round to the house' and finish at par or a couple of strokes lower.
"That just comes with maturity and I think at Bethel he'll wind up being a very good golfer. He's already a good golfer, but with his work habits and he'll just get better and better."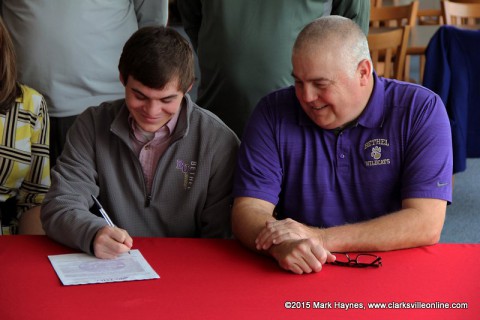 Bethel is a member of the Southern States Athletic Conference, which includes defending NAIA national champion Coastal Georgia as well as national tournament participant Faulkner (AL) University, and is under the direction of fifth-year coach Monte Cunningham.
"Tyler has played on several of the courses that we play on, so I think he'll be very comfortable and familiar," Cunningham said. "He has a very solid game and competed in one of the most regarded regions in the state.
"He also works for a golf course, plays in several tournaments over the summer and has the type of work ethic that we are looking for."
Britt is the third golfer from his high school district to play for the Wildcats, joining former Houston County High School golfer Zach Deason and McEwen High School's Rob Gray.
"I really like the coach and the school," Britt said. "There were three other schools that offered, but they were all so far away and with Bethel I love the fact that I'm close to home.
"The whole recruiting process was a really big stress and now knowing where I'm going to school is a huge deal and I'm glad it's over. It just felt like home and they made me feel like I was already a part of the program."
Photo Gallery