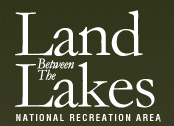 Golden Pond, KY – Woodlands Nature Station, at Land Between The Lakes National Recreation Area, will host Girl Scout Day on March 28th, ongoing from 10:00am-3:00pm.
Events and information will be geared towards helping Girl Scouts of different levels work towards earning achievement awards. Come check out hands-on activities, informative booths, scavenger hunts, staff-led programs, and more.
Girl Scouts are welcome to come with their troop or individually with a parent. No reservations are necessary. Plan to spend up to 3 hours to complete all activities.
For a complete schedule of activities be sure to check out the Girl Scout Day Flyer.
Programs included with Nature Station admission. Follow Nature Station on Twitter @LBLNature.
For more information, call the Nature Station at 270.924.2299.
About Land Between the Lakes
Land Between The Lakes National Recreation Area manages more than 170,000 acres in western Kentucky and Tennessee as part of the U.S. Forest Service and the Department of Agriculture's public lands program. Land Between The Lakes offers outdoor recreation, lake access, land management, and environmental education to over 1.4 million visitors annually.
The Friends of Land Between The Lakes works in partnership with the Forest Service providing program services, funds development, and volunteer support.
To find more information about Land Between The Lakes, log on to the official website at www.landbetweenthelakes.us or call toll-free at 1.800.LBL.7077 or local at 270.924.2000. For more information on the Friends of Land Between The Lakes, log on to www.friendsoflbl.org .
To subscribe to the official electronic newsletter, send an email to LBLinfo@fs.fed.us. Land Between The Lakes official Twitter accounts include @LBLScreechOwl, @LBLNature, @LBLHomeplace, and @LandBtwnLakes.