Clarksville, TN – For much of the 20th century, Chinese music has embraced and incorporated Western instruments such as the piano and violin. Following the Chinese Cultural Revolution of the 1960s, however, the revival of traditional folk music paved the way for Chinese people to rediscover the instruments that are unique to their culture.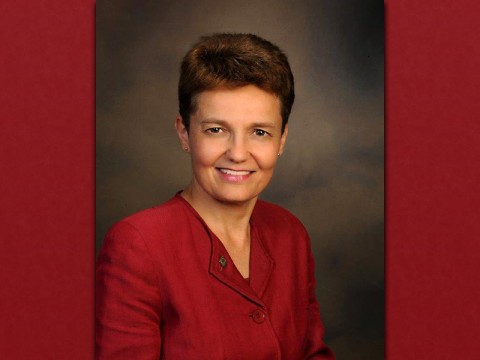 Austin Peay State University music professor Ann Silverberg aims to dive deeper into China's musical past, as she will be spending the next year living in China following the awarding of a Fulbright Program research scholarship.
Silverberg's research centers on the zheng, or guzheng, an ancient traditional Chinese instrument. An instrument that dates back over 2,500 years, the zheng is a part of the zither family of instruments and features 21 strings that can be plucked by fingers or finger picks.
During the Chinese Cultural Revolution, the zheng came to represent "Ancient China" to modern-day Chinese, and the world at-large. But while the instrument is popular, Silverberg saw an opportunity to explore the reasons behind its popularity, as well as offering a clearer picture of its cultural significance to a Western audience of readers.
"After studying the Chinese language for a long time, I knew I wanted to develop (a study project) on Chinese music and its unique (characteristics)," Silverberg said. "My research aims to not only discuss the instrument, but offer a personal view on the people who use the instrument and why they use it and what it was like to live through (the Chinese cultural revolution that revived its use.)"
Silverberg will reside at the Shenyang Conservatory of Music in Shenyang, one of the largest cities in China. Over the course of her research, Silverberg said she plans to study the zheng's past, as well as spend time with today's scholars and students of the instrument.
The ability to spend a year in China, Silverberg said, will provide an invaluable boost to her research.
"There are things that I will be able to do (while living in China) that I cannot do (in the U.S.), such as, for example, sitting in a class of little girls who are learning to play the zheng," Silverberg said. "By observing the class, I can see how young Chinese girls learn the instrument, I can see how their instructors teach and I can see how they interact with a 4-year-old girl who may be struggling to learn the instrument."
The Fulbright Scholarship is a program of highly competitive, merit-based grants for international educational exchange for students, teachers and other professional fields. Since it was established in 1946, more than 360,000 Fulbright winners have participated, with approximately 8,000 grants awarded annually.
"To be awarded the scholarship was a huge thrill for me because you put out your applications and you really don't know (if your research will be approved)," Silverberg said. "So this is a really great opportunity for me, and when I return to America in a year, I'm hoping that I will basically have (a book) completed on the zheng."
For more information on the Fullbright Program, visit http://eca.state.gov/fulbright
For more information on APSU's Department of Music, visit www.apsu.edu/music