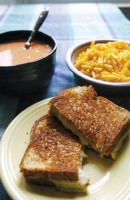 Clarksville, TN – Comfort foods have become a way of life these days. It's not hard to understand why we need comfort foods. Our lives are full of stress. The crashing economy has scared most intelligent people silly. The thought that what we formerly believed was enough money to live on has now become barely adequate is enough to send anyone running to the ice cream carton or the macaroni and cheese bowl or the potato chip bag.
We seek comfort when we are stressed. We learned as babies that milk was comfort. When we were sick as children, we were comforted by chicken soup or ice cream or whatever Mom's favorite cookie recipe was. We continued as teens to comfort our growing insecurity about our popularity with cheeseburgers, soft drinks and doughnuts. We entered college and survived on pizzas to overcome exam jitters.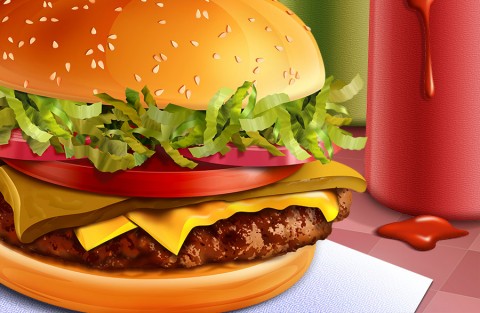 Researchers tell us that when we are stressed, we seek certain foods like chocolate to halt the hormonal changes in our bodies. When we are under constant stress, we overdo the behavior and acquire belly fat as a result.
What can we do now that life is becoming a stress-a-minute survival course?
First, we can stop and think before we run for comfort foods. We can make some better choices for our hearts and overall health.
Fare that seems to soothe — generally chock-full of the ever-dreaded carbs or loaded with sugars that translate directly to calories — actually physiologically alter eaters, according to Angela Shaw, registered dietetic technician at Cooper University Hospital.

"An increase in serotonin occurs, which results in better mood state," Shaw said. Low levels of serotonin, a brain neurotransmitter, are associated with depression…

Females are born with 57-percent less serotonin that men, Shaw said, making them naturally more prone to cravings. Not to mention that hormone cycles influence women's hunger swings. – Comfort Foods, NJ.com; Feburary 2007.
One simple and easy way of comforting yourself when you are totally stressed is to pet your dog or cat. This is scientific fact, is free, and is great for your animal too.
Another way is to exercise. You don't have to run a mile. You can climb the stairs or walk out to the mailbox or make a circuit of your block or lawn. Just don't take a hike to the fridge or doughnut shop!
A third course of action is to call a friend and talk a while. Choose, if you must, to commiserate for a couple of minutes on whatever is stressing you, but then go on to a more pleasant subject. You aren't going to solve the economic problems of the world so try to focus on how you can make someone else's day more pleasant. When you do, you'll help reduce your own stress level as well.
Volunteering to help someone in need is another way to keep from focusing on your own problems. You don't have to look far to see someone else who may be in worse conditions than yours. Visit someone who's sick, or babysit for a single parent who may need some time for errands without the children, or trim a hedge for an elderly neighbor who may not be able to do it for herself any longer.
With the holidays coming up and temptation on every table or snack area at work, you'll have to pledge yourself to have just one cookie instead of five or six. You'll have to make sure you eat a filling low-calorie snack before you go to that party where every food may be pound-packing.
You can do it. Remind yourself that you can't afford right now to buy an entirely new wardrobe because you've overindulged.
Comfort yourself with the thought that you've matured enough to curb your impulses—and have saved yourself not only some pounds but big bucks as well. Having a heart attack or stroke from overeating is a costly experience.
Just don't forget that if hunger isn't the problem, food isn't the answer.