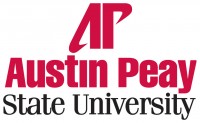 Clarksville, TN – This year's Wizard World Comic Con Nashville will have a distinct Austin Peay State University vibe, as a pair of creations by APSU professors and graduates will be on display for the thousands of fans expected to file through the Music City Center, located in the heart of downtown Nashville, Tennessee.
On Saturday, September 26th at 5:30pm, APSU assistant professor of history, Dr. Antonio Thompson, and APSU assistant professor of biology, Dr. Amy Thompson, will present a panel discussion on their new book, titled "…But If a Zombie Apocalypse Did Occur: Essays on Medical, Military, Governmental, Ethical, Economic and Other Implications."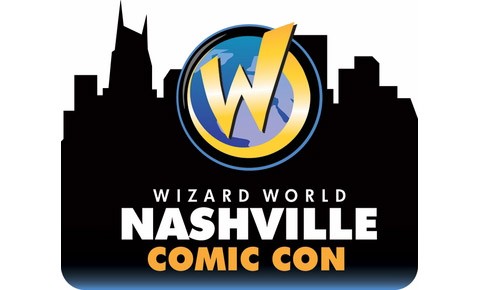 The panel will take place in Room 104CDE in the Music City Center.
Part pop culture trope, part hypothetical cataclysm, the zombie apocalypse is rooted in modern literature, film and mythology. The Thompsons' panel considers the implications of this scientifically impossible, but perhaps imminent, event, examining real-world responses to pandemic contagion and civic chaos, as well as those from Hollywood and popular culture.
The panelists discuss the zombie apocalypse as a metaphor for actual catastrophes and estimate the probabilities of human survival and behavior during an undead invasion.
At the same time, a duo of APSU graduates will be among the many comic writers and artists displaying their creations on the show floor, as Heather Walker and Barry Williams will be selling their first work, a graphic novel titled "My Name is Proxy."
The two creators met in 2010 as graduate art students at APSU, and their friendship resulted in the first of a series centering on a robot named SR11 tasked with salvaging what's left of humanity on post-apocalyptic earth.
One of the largest conventions of its kind, Wizard World Comic Con brings together thousands of fans of all ages to celebrate the best in pop-fi, pop culture, movies, graphic novels, cosplay, comics, television, sci-fi, toys, video gaming, gaming, original art, collectibles, contests and more. Nashville show hours are Friday, September 25th, 3:00pm-8:00pm; Saturday, September 26th, 10:00am-7:00pm; and Sunday, September 27th, 11:00am-5:00pm.
For more information, or to purchase tickets to the event, visit Wizard World Comic Con Nashville online at www.wizardworld.com/home-nashville.html
The Thompson' book, "…But If a Zombie Apocalypse Did Occur: Essays on Medical, Military, Governmental, Ethical, Economic and Other Implications." is available on www.Amazon.com .
For more information on "My Name is Proxy," visit www.hbcollaborations.com/mynameisproxy