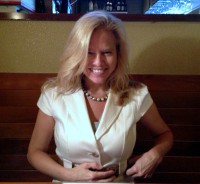 Nashville, TN – Generous to a fault. Treats you like you'd like to be treated. Classic looks and charm. Biblical beliefs but not preachy. Loves hugs.

Sound like an ad in an online dating service? Or perhaps language that would be well-served for a non-profit organization?

The description certainly doesn't display the typical characteristics of a company in an industry known more for greed, rather than generosity—one that includes another billion-dollar industry within itself to advocate for consumers and to protect them from being taken.

So you wouldn't guess right off the mark, "Used Car Dealership," right? Wrong.

But even this company's name (Providence Auto Group) is evidence that something else is as at work at the tucked-away dealership on Lakeview Drive, off Murfreesboro Road in Franklin.

Clearly, PAG is not like any other dealership you'll step inside. (Just look at the many testimonials online from consumers who have bought cars there who describe it as "an experience unlike any other in car buying.")

Allow me to try to paint a picture of what my experience was like with Providence: I was sitting in bucolic Franklin, in an authentic log cabin, complete with whitewashed cottage decor, rustic wood desks, and a log fireplace that soared up to a beamed ceiling that suggested "warm and welcoming ski chalet" rather than a car dealership vibe.

When they did the paperwork, I sat in the sun and shadows of a front porch on a white rocking chair.

Several of the salespeople asked if I wanted lunch.

There I was, a single woman whose knowledge of cars fits on the square footage of a computer jump drive. Walking in alone, with my trade of over 100,000 miles and more than its share of wear and tear, I had only a sliver of hope of treading water in what I expected to be an ocean of, perhaps shark-filled, currents. Winning a great deal wasn't even in my head; I just didn't want to drown.

When Brent Murray, the general manager, mentioned CarFax, I said I didn't "know CarFax from T.J. Maxx." He chuckled. I had clearly shown my cards up front, just when I'd come to the part where you needed to use your best strokes and employ "intelligent bargaining strategies:" it was time for the deal. (Insert menacing Jaws soundtrack chords here.)

Simon Lawrence, one of the owners and the chief sales person, swam toward me through a sea of fast-moving and multiple deal-making clusters that filled the ocean floor (I mean log cabin lobby): couples and families, small children darting about the water cooler. I looked at him and thought to myself: intimidating shark or friendly dolphin? He asked me what I thought my 2007 BMW 328i (inherited, ok) was worth, and I blurted out a number I'd gotten from a computer click on Kelly Blue Book, where I'd answered questions about my car that I didn't even know the answers to. I held my breath.

Gasp. I had done everything wrong.

I looked up to see Simon's somewhat piercing blue eyes that oddly did not inspire fear. He was dressed casually in crisp jeans and a button-down shirt and had an earnest, Tennessee-chill, aura about him. The music piped throughout the cabin was actually tasteful country and traditional. (I remember the playlist feeling very "unbro-country" and comfortingly narrative.)

My cool salesperson, Diante (dressed casually enough that he might take in some hoops over his lunch break, but sharp as the pages of a new car brochure) and I had been tossing back and forth joking repartee about everything from music to rural versus downtown living, and the copious amounts of water I was downing nervously. There was little talk about cars. There was even a salesperson named Gabriel, dressed in white, who swooped in and provided some light banter about angels. Hmmm…why does this all feel so un-car-dealershippy to me, I thought?

As I stood there, sweating in my naiveté, Simon said he would go and research the trade value. "Would you really tell me now if it's worth more?" I asked him in hindsight. This is the part where a consumer is supposed to have an "advocate."

"Ma'am, I just had a lady walk in the other day thinking her trade was worth $1000. I came back and told her it was worth $2500," he calmly explained. Hmm, I was definitely swimming with dolphins.

While Simon walked off to do the dreaded "research," I walked over to the refreshment stand and caught sight of a poster with something called "The PAG Way." The dealership had its "Core Values" posted. I could stop pumping my legs. I didn't even have to swim, I realized. This car-buying experience was going to be more "floating on your back in an inner tube" than fighting to stay above water.

"Providence," as I would discover, is an unprecedented auto group "concept," conceived in February of 2012 (by Simon and his two best friends and partners: Nathan McCauley and Michael Zeller) –not over cigars and Manhattans in a country club, or even a high-tech conference room based on strategic demographic information—and no, not even a water cooler. But Uganda. Yep. Africa: while the three entrepreneurial friends were on a mission trip.

Their founding principles are based on some pretty unconventional business practices: "Integrity and Kindness. Thoughtfully Respectful. Refreshingly Different." are a few. And this wild notion: "Businesses exist first to serve the world and make it a better place. Profitability is secondary." What is going on here, I thought to myself?
After an AMAZING deal made (I got a car of my dreams and exactly what I wanted on my trade to make it all work) and many hugs later of everyone from sales to finance to the car lot (I said they were great huggers), I learned much more about one of the most central tenets of the Providence folks: Being "Boldly Generous."

Not only do they have some of the best deals in town, but they actually give away cars. In four years of operation, they've given away 19 of them to people in need, and will be doing their 20th vehicle donation in October. That's nearly a car every two months.

Here's how it works: for every car sold, $50.00 goes into a special Car Give account. When it gets up to about $6000-7000, PAG representatives go to auction and buy the best car possible. This isn't just an "any car because it's for charity" kind of endeavor. This is heart-felt. For what they save buying at auction, the person receiving the wheels is actually getting a $10,000 ride.

Then to go the extra mile, PAG has convinced their vendors to do work on the cars they donate for free. So, if the car needs tires, it gets them gratis. If it needs brake work; free. Detailing? Done. So by the time the company's non-profit partners select a deserving recipient to take the wheel, the car feels like brand new.

"Refreshingly Different?" Putting people into vehicles that are desperately needed for work and family life, but for whom buying a car is out of reach, is more than refreshing in my book: it's floating on an inner tube on a Sunday afternoon and being handed a margarita at the same time.

But the generosity doesn't end there. When you purchase a car, you're given gifts: ones handmade by women at Thistle Farms (one of PAG's non-profit partners, which also include Safe Haven and Crosspoint Church) who have been released from prison and are learning entrepreneurial skills and marketing them. Candles, natural lip balms, other delights made from pure and organic ingredients.

So PAG not only gifts the women selected by this worthy organization to receive cars, but is also one of their biggest clients, buying back the products the women produce at about a $1000 per month vendor contract. That's giving back twice. (This does not include a separate giving account the company keeps for other types of charity events and holiday giving throughout the year.)

And if you think the partners had a reward or "PR benefit" in mind when they originated their "Boldly Generous" policies, they have never even thought to send out a press release on what they've been doing.  (Hmm, gives new meaning to "Refreshingly Different…")

All the three friends and partners knew was that they wanted to start a company together that was community oriented. In Simon's words: "We wanted to do something great."

They even had property picked out in Mt. Juliet to start a dealership, but it fell through. With time on their hands and back at the drawing board, they decided instead to take a break from the planning and go on a mission trip for two weeks to work with children in orphanages.

"It changed the plan. We knew we had generosity in the core of our hearts, but we didn't realize we could do that in the car industry. After the trip, we were inspired to do something truly different." he explains.

Simon credits Mike (a 10% partner) with pioneering the giving program. "He really had the vision first," Simon says.

Are there other honest, reputable, and generous dealers out there? Sure.

But a car-gifting program as active and strenuous as PAG's is rare; it's even more rare to see a dealership with a "give till it hurts" mentality on a daily (or hourly while selling cars in a busy dealership) basis.

It's one thing for a company to say, "we give back" and give a percentage that doesn't hurt the wallet or bottom line. It's a different story when repeatedly taking $1000 off a car to make a deal work for someone is negatively affecting an owner's personal wallet. But Lawrence, McCauley, and Zeller are OK with that. It's part of the "putting others before yourself" core philosophy. Sometimes it's clearly "iffy" to do so—some might say unwise—but as Simon says "it's the right thing to do."

Another "right thing to do," according to Lawrence, McCauley, and Zeller is to hire employees who also have similar beliefs about the treatment of clients and the community as a whole.

"We interview at least five times." That's unheard of in an industry where sales people are often hired on the spot. It may sound cliché to say that PAG treats their company as a family, but if retreats, weekend rafting trips, and generous (well above standard) pay and perk policies are cliché, then Providence is turning trite into triumph.

Simon and his partners see PAG as a team-building "ministry."

And though they are basing their business practices on spiritual and biblical beliefs, they are not preaching, or espousing a Christian-only type of environment. In fact, they embrace employees of a myriad of religions, as well as the non-religious, and have a more than excellent diversity ratio.

"We have no rules about needing to be a Christian to work here, to buy here, nothing like that. And we're not interested in a company where we're all the same. We want our employees to enjoy coming to work every day in an environment that is multifaceted and enhances their lives," the co-owner explained.

In fact, PAG has created an atmosphere (physical attributes of the space as well as their down to earth employees) that many customers, including myself, have said that they "could stay all day."

"Or they want to come back and hang out," Brent, the GM says.

So what does Simon (a guy whose preferred ride is a 1965 Chevy truck he drives home to his wife and two young children a few miles each night) think about that?

Well, how about a car dealership/community gathering center? The original Providence goal was three stores in five years. They'll be realizing the first of those soon in the opening of a second location either in Mt. Juliet or Murfreesboro.

Only a dealership with a name defined by "divine intervention….mapped out by providence….God or nature as providing protective care…destiny and kismet…" would bank on the idea of a used car dealership "loaded" with a coffee bar, WiFi, and a 20,000 square foot community center where customers can work, eat scones, and burn them off on a basketball court. Oh, and maybe, just maybe, buy a car.

But that's the Providence charter.  I wouldn't be surprised to see Lawrence, McCauley, and Zeller grab the wheel and steer their ship in that direction. (Pun clearly intentional.) As for some of you, afraid to navigate the waters of a car deal like I was, don't be afraid to swim out to Franklin next time you're in the market, and check out some providential destiny for yourself: I mean cars, of course.



About Sandee Gertz
*Sandee Gertz is an author and award-winning poet from Western Pennsylvania whose work focuses on working class and blue-collar themes. Her book, The Pattern Maker's Daughter, is available at Amazon and through Bottom Dog Press (www.smithdocs.net). Her book-length memoir, "Some Girls Have Auras of Bright Colors," (a quirky, coming of age story about growing up with a seizure disorder) is currently making the rounds of literary agents in New York City.   She has a Masters of Fine Art (MFA) from Wilkes University's Creative Writing Program and teaches English at Lincoln Technical College in East Nashville.  She is currently working on a new novel, and occasionally "poem busks" in Printers Alley in Downtown, Nashville.  She can be reached at: sandeegertz@gmail.com.

Web Site: https://www.facebook.com/sandeegertz
Email: sandeegertz@gmail.com
Sections
Business
Topics
Africa, CarFax, Franklin TN, Mt. Juliet TN, Murfreesboro TN, Nashville TN, Providence Auto Group, Uganda, Used Car