Topic: Mt. Juliet TN
Nashville, TN – The American Red Cross is continuing the partnership with the Nashville Predators Foundation to host multi-city blood drive from February 22nd to February 26th.
All presenting donors who pre-schedule an appointment will receive a Predators foam hockey puck, while supplies last.
«Read the rest of this article»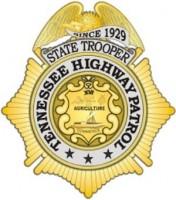 Nashville, TN – On April 28th, 2020, at 9:28am, the Tennessee Highway Patrol (THP) was notified by the East Feliciana County Parish Sheriff's Office in Louisiana that a murder suspect wanted for 1st degree murder, Deandre Lamond Galmon, 32, of South Clinton, Louisiana, was possibly in the Mount Juliet, Tennessee area.
It was reported that Galmon was at the Quality Inn and Suites on Hershel Drive. After contacting the Mt. Juliet Police Department, Troopers and Mt. Juliet Police Officers responded, convening near the Quality Inn and Suites.
«Read the rest of this article»

Clarksville, TN – Clarksville Police are searching for two missing children. The children were last seen wearing pajamas at their Cross Ridge Drive residence Thursday, September 5th around 5:30pm, when one of the family members left for work.
Around 7:30pm, after another family member came home, the children were already gone and the pajamas they were wearing were left in the bedroom.
«Read the rest of this article»
City of Clarksville teams up with Cumberland River Compact
Clarksville, TN – The City of Clarksville and the Cumberland River Compact joined forces to clean a section of the Red River in preparation for a new walking trail.
More than 30 volunteers met April 29th, 2018 and worked to pick up and remove trash from the old Kraft Street marina site and along the wooded trail leading to it. The cleanup was funded by a grant from Tennessee Valley Authority, secured by the Cumberland River Compact.
«Read the rest of this article»

Clarksville, TN – Clarksville Police are trying to identify a woman who passed four forged checks at different financial institutions in Clarksville, on two different days, receiving over $3,500.
The checks were stolen in Mt. Juliet from a woman's backpack on January 8th, 2018. The checks were made out to a different woman and cashed utilizing stolen identification documents from a vehicle burglary which occurred in Oak Grove, KY.
«Read the rest of this article»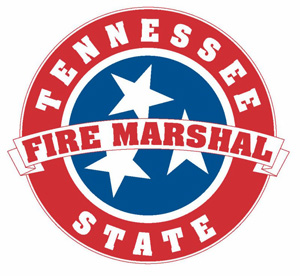 Nashville, TN – Consumers might know them as haunted houses or haunted mansions. But in Tennessee, they're called Special Amusement Buildings – and they have their own set of regulations.
As the Halloween season ramps up, the Tennessee State Fire Marshal's Office (SFMO) reminds consumers that safety features at Special Amusement Buildings are in place to help protect visitors and eliminate real-life scares.
«Read the rest of this article»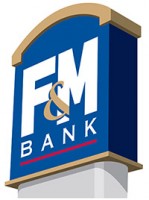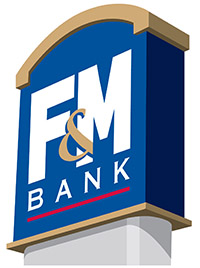 Clarksville, TN – During a 12-month period when Montgomery County's total bank deposits jumped by $175.8 million, F&M Bank remained in the top position among FDIC-insured banks with a 19.01% market share. It is the 14th consecutive year that F&M has maintained its market-leading ranking.
The fact that seven of the 11 Montgomery County banks have 10% or more of deposit market share underscores the extraordinary competitiveness within the market.
The updated market share reports – recently posted on the FDIC website – are based on federally insured deposits of banks and thrifts through June 30th, 2017.
«Read the rest of this article»
ATF, Mt. Juliet Police Department and the firearms industry seek the public's help in firearms theft from KRB Firearms II.
Mt. Juliet, TN – The Bureau of Alcohol, Tobacco, Firearms and Explosives (ATF) in conjunction with the Mt. Juliet Police Department and the National Shooting Sports Foundation (NSSF), the trade association for the firearms industry, are offering a reward for information leading to the arrest and conviction for those responsible for the theft of firearms from KRB Firearms II, a federal firearm licensee (FFL).
On June 14th, 2017, KRB Firearms II, 1730 North Mt. Juliet Road, Mt. Juliet, TN was burglarized and approximately 16 handguns were reported stolen to the Mt. Juliet Police Department.
ATF industry operations investigators are in the process of conducting an inventory to determine the exact number of firearms stolen.
«Read the rest of this article»

Clarksville, TN – When Courtney Cousin walked across the stage to accept her Bachelor in Business Administration in business marketing from Austin Peay State University in early May, it was an affirmation of her work in the classroom.
One month earlier, Cousin's tireless work in the community was recognized as the APSU senior joined APSU biology instructor Colleen White in receiving the 2017 Tennessee Higher Education Commission Harold Love Outstanding Community Service Award.
«Read the rest of this article»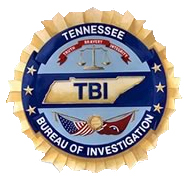 Nashville, TN – The Tennessee Bureau of Investigation (TBI) has issued a middle Tennessee Endangered Child Alert for the Cheatham County Sheriff's Office for 4-year-old Lillyanna Beneke, white female, blonde hair, hazel eyes, 3′, 50 lbs. Also taken was 2-year-old Ryder Beneke, white male, 3′, 30lbs, brown hair, hazel eyes.
They are believed to be with noncustodial parents, 27-year old Cody Beneke and 27-year old Danielle Beneke, who are addicted to heroin and meth.
«Read the rest of this article»