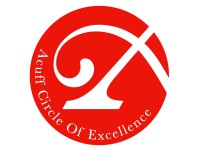 Clarksville, TN – The arts at Austin Peay State University will be on display and celebrated at the annual Soiree on Franklin on November 6th.
The event, in its sixth year, is sponsored by the Acuff Circle of Excellence board of directors and is open to members of the Circle and the public. "Celebrating the Arts" will feature representations of APSU's arts disciplines, this year keying on music and the visual arts.
Proceeds from the Soiree benefit the Acuff Circle Arts Scholarship Endowment, which provides a scholarship each year to an Austin Peay student in the arts.
The Circle, a non-profit organization affiliated with the Austin Peay Foundation, serves as a patron society of APSU's Center of Excellence for the Creative Arts.
It advances the importance of the arts and culture at the University and in the community. In addition, it promotes the arts with other non-profit groups by hosting collaborative events.
Chairing the event are Circle board members Beverly Riggins Parker and Marydith Weakley Young.
The Soiree will be held from 6:00pm to 8:00pm in the Franklin Room at F&M Bank, 50 Franklin Street Dinner fare is provided and dress is business casual.
Cost is $35.00 for Circle members and $45.00 for non-members. Responses are to be sent by October 28th to harveyc@apsu.edu or telephone 931.221.7876.
Checks, a portion of which is tax-deductible, should be addressed to the APSU Foundation/Acuff Circle, and sent to APSU, Box 4666, Clarksville, TN 37044.