Book Sale Continues Through Halloween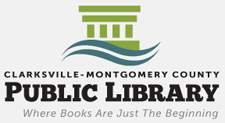 Clarksville, TN – The Friends of the Library Fall Book sale will open Thursday the 29th at 4:00pm with the Friends-only preview until 7:00 pm that evening. Anyone may join the Friends at the door for as little as $5.00.
Thousands of used books from fiction to a myriad of non-fiction subjects to children's books will be available for purchase. All proceeds from the book sale go to support the public library. The sale continues for the general public on Friday from 9:00am to 5:00pm and on Saturday (Halloween) from 9:00am to 3:00pm.
Great bargains on great books can be found with hardback books priced at $1.00 each and softcover for $.50. The Friends of the Clarksville-Montgomery County Public Library is a 501(C)3 non-profit group whose mission is to support the activities of the Public Library.
A drive-through chili lunch fundraiser Trick-or-Treat Takeout will be held from 11:00am to 1:00pm on Saturday in front of the library. Major sponsor for this fundraiser is Wendy's.
All proceeds go to support Imagination Library of Montgomery County. Tickets are available for purchase – $5.00 per person – at the library by contacting Martha Hendricks. A few walk-up chili purchases will be available that day, but to ensure your chili lunch reservation, please purchase tickets in advance.
For further information contact:
Martha Hendricks, Director, Clarksville-Montgomery County Public Library
931.648.8826 x61400