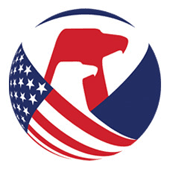 Washington, D.C. – U.S. Consumer Product Safety Commission (CPSC) reports that Dollar Tree is recalling Assured Burn Relief Gel because it fails to meet child resistant closure requirements.
The recalled burn relief gel is packaged in a blue box with white letters "Burn Relief" and red letters "Burn Relief Gel". The brand name is Assured TM. Inside the box is a blue and white tube labeled "Burn Relief Gel" and measuring approximately 5 inches long by 1 inch wide and weighs about 0.7 ounces (20 grams).
The packaging contains the UPC bar code: 6 39277 09311 0.
Recall Details
Name of product: Assured Burn Relief Gel
Hazard: The packaging is not child resistant as required by the Poison Prevention Packaging Act. The burn relief gel contains lidocaine, posing a poisoning risk if swallowed.
Units: About 325,000
Incidents/Injuries: None reported
Remedy: Consumers should immediately stop using the recalled burn relief gel and take the gel to the store where purchased for a full refund.
Consumer Contact: Dollar Tree at 800.876.8697 from 9:00am to 5:00pm ET Monday through Friday, or online at www.dollartree.com, then on the bottom of the page, under "Customer Service," click "Contact Us," then "Company Questions & Answers," and click on "Product Recalls" in the left column.
Sold at: Dollar Tree, Dollar Bill$, Dollar Tree $1 Stop, Deal$, Deals and Dollar Tree Deal$ stores nationwide from March 2015 to October 2015 for $1.00.
Importer(s): Greenbrier International, Inc., of Chesapeake, VA.
Manufactured in: China
About the U.S. Consumer Product Safety Commission
The U.S. Consumer Product Safety Commission is charged with protecting the public from unreasonable risks of injury or death associated with the use of thousands of types of consumer products under the agency's jurisdiction. Deaths, injuries, and property damage from consumer product incidents cost the nation more than $1 trillion annually.
CPSC is committed to protecting consumers and families from products that pose a fire, electrical, chemical or mechanical hazard. CPSC's work to help ensure the safety of consumer products – such as toys, cribs, power tools, cigarette lighters and household chemicals -– contributed to a decline in the rate of deaths and injuries associated with consumer products over the past 40 years.
Federal law bars any person from selling products subject to a publicly-announced voluntary recall by a manufacturer or a mandatory recall ordered by the Commission.
To report a dangerous product or a product-related injury go online to www.SaferProducts.gov or call CPSC's Hotline at 800.638.2772 or teletypewriter at 301.595.7054 for the hearing impaired.