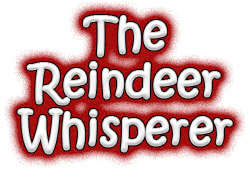 Cunningham, TN – The Montgomery Central Elementary School's 5th Grade and Central Sound held their annual Christmas Program on Thursday, December 17th, 2015. This year they performed the musical "The Reindeer Whisperer".
It begins the day before Christmas Eve. Santa Claus is ready for his annual test drive before the big day with his reindeer. However, he finds the reindeer can't fly, or maybe they won't fly. Santa and the elves know something is wrong, but they can't figure it out.
So they call upon "The Reindeer Whisperer" to get to the bottom of it. With her keen understanding and knowledge of reindeer lore, she hears what no elf has heard before.
During the show, the children sang "Christmas Eve Eve", "Why Won't You Fly?", "Can You Please Save Christmas?", "Words Can Hurt", "It's Time To Fly!" and others.
"The Reindeer Whisperer" featured Dale Tuberville as Santa, Kayli Rhodes as Mrs. Claus, Matthew Pentlicki as Herbie and Makaela Britt as "The Reindeer Whisperer".
The elves were Emily Rye, MacKenzie Tuttle, Kait Powell, Kiyarra Butler, Avery Nichols, Bradley O'Brien, Katelynn Hodges, jessica Tirado, Makaela Wall, Hana Wiedner, Avery Moore, Olivia Davis, Emma Beuscher, Hunter Ulrey, Landon Bench, Sydney Hamilton, Wryli Harris, Thomas Hardy, Silke Baggett, and Gemini Callaway.
The reindeer were played by Josh Anderson, Olivia Hyatt, Dylan Miles, Chris Moran, Cheyenne Parsons, Natalie Phillips, Emiily Rodgers, Bradley Swaw, and Aaron Tuberville.
On Recorder from the 5th grade were Lauren Ashby, Silke Baggett, Kiyarra Butler, Gemini Callaway, Tristian Enders, Abigail Godwin, Thomas Hardy, Joseph Higley, Avery Moore, Kait Powell, MacKenzie Tuttle, Makaela Wall and Hana Weidner.
The kids gave a wonderful performance and brought Christmas cheer to the Central community. They received a standing ovation from those in attendance.
"We have been practicing this ever since fall break, right after our Veterans Day program," stated MCES Music Teacher Heather Burkeen. "So we've been working on it for about 7-8 weeks."
"I think the kids did a great job tonight. I am so proud of them," said Burkeen.
Video
Photo Gallery